Border trade thru' land ports rises
Revenue income increases, dollar dearth can decrease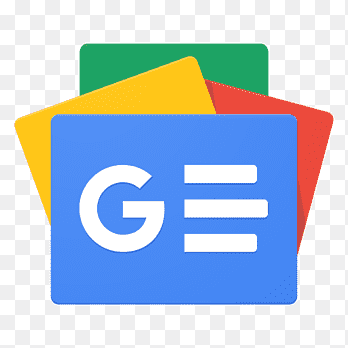 For all latest news, follow The Financial Express Google News channel.
Bangladesh's international trade through land-border ports surges, giving much-needed impetus to the economy, officials say, at a time of global supply-chain problems and dollar dearth.
Different countries, nowadays, are opting for inventing newer ways of trade, like barter, currency swaps and cross-border interbank payment system, to circumvent business bottlenecks stemming from pandemic-lockdowns and Ukraine war in the hub of food, fodder, fuel and other supplies.
Not only the volume of handling exports and imports but also the incomes from thereof have taken an upturn steadily over several years now, the land-port operators say.
The earnings of Bangladesh Land Port Authority (BLPA), which came into being in 2001 with the enactment of 'Bangladesh Land port Act, just amounted to around Tk 1.12 billion in the financial year (FY) 2016-2017.
But the income keeps snowballing, registering profit of Tk 1.48 billion, Tk 2.11 billion, Tk 2.08 billion 2.65 billion in FY'18, FY'19, FY'20 and FY'21. And the earnings reached Tk 2.72 billion in the just-past FY'22, according to official statistics of the BLPA.
In terms of handling import-export products, Bangladesh exported 1.3 million tonnes of products while imported 2.0 million tonnes in FY'22. Six years ago, the volume was less than a million and 1.4 million respectively.
According to the statistics, Burimari land port in Lalmonirhat has emerged as the busiest one in the country in terms of facilitating foreign trade by handling around 3.6 million tonnes of goods.
Bhomra becomes second with 3.5 million tonnes of cargo handling followed by Sonamashjid (2.8 million tonnes) and Benapole (2.6 million tonnes).
BLPA chairman Md. Alamgir says the importance of the land ports keeps growing here as the facilities play a key role for businesses and economic growth as a whole.
"We paid more focus on capacity building of the facilities to ensure efficient and maximum use of the ports to take the economy further ahead," says the chairman.
He mentions that BLPA started its operation only with Benapole and Sonamosjid land ports, but with the passage of time more ports came under its wing. At present, BLPA has 24 declared land ports, of which 12 are in operation, 8 are being developed for operation and the rest 4 would be developed based on the necessity.
"Once these Bangladeshi Land ports are fully developed and functional, they will act as a hub and economic corridor for passenger and vehicle movement from Bangladesh to India and vice versa. These ports will also help Nepal and Bhutan to ferry their goods to and from Bangladesh using Indian land corridor," he says, with his sights set high on prospects of regionalized trade and commerce, and connectivity-a latter-day trend.
Seeking anonymity, another BLPA official said during the last two decades, BLPA had contributed exceptionally to development of the country, especially by generating revenue and employment, fostering small businesses, flourishing growth centres, empowering men and women in the locality where it operates.
He said BLPA had earned Tk 13.70 billion as revenue and deposited with government exchequer an amount of Tk 0.5 billion until 2021. It has a deposit of around Tk 3.0 billion in different banks as short- and long-term credits.
It has also created job for more than ten thousand labourers in various land ports and nearly four hundred people work in BLPA permanently, including a good number of women.
"Land ports have great potential to contribute more to the country's socioeconomic development but lack of big investments in the infrastructure, lagging in the use of technology and slow introduction of automated border system, lack of coordination among the agencies are having a detrimental effect on the overall performance of the land ports," he notes.
A recent World Bank report also confirms that seamless transport connectivity between India and Bangladesh has the potential to increase national income by as much as 17 per cent in Bangladesh and 8 per cent in India. The same report highlights that transport connectivity between Bangladesh and India could increase exports even further, yielding a 297- percent increase in Bangladesh's exports to India and a 172- percent increase in India's exports to Bangladesh.
Another study, conducted by the ADB, estimates that improvement in priority regional transport corridors in Bangladesh could facilitate movement of about 18 million tonnes of freight in Bhutan, India and Nepal.