Diesel price hike raises essentials' prices
Millions to fall into poverty trap: Experts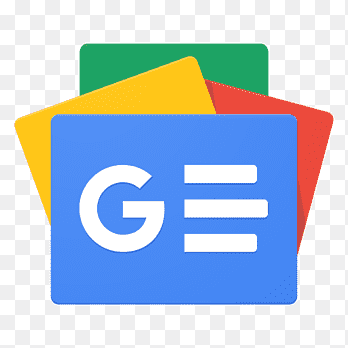 For all latest news, follow The Financial Express Google News channel.
The latest diesel price hike started pinching the country's poor and low middle-income people hard, as prices of various essentials started soaring following hike in their transport cost.
Prices of rice, the key staple, further increased by Tk 4.0-6.0 a kg, and it was sold at Tk 55 (coarse) to Tk 98 (finer) a kg on Thursday.
Broiler chicken price shot up to maximum Tk 195 a kg in different markets, marking Tk 25 a kg hike in just two days. Farm egg price hit an all-time high of Tk 150 a dozen last week.
Apart from rice and poultry items, prices of most other essential commodities were also increased notably by the traders concerned, which they attributed to the hike in transport cost followed by the diesel price hike.
Besides, fish, palm oil, sugar, wheat flour and vegetable prices also witnessed 6.0 to 20 per cent hike in last four days - mostly for the surge in transport cost, said traders.
The government raised diesel price by above 42 per cent to Tk 114 a litre on August 5. Soon after the hike, transport owners made a 35-40 per cent hike in fares of goods-carrying vehicles, according to traders and owners.
Experts lambasted the government for raising diesel price at such a high rate, saying that it gave traders an opportunity to make more profit.
Coarse rice varieties were retailed at Tk 54-55 a kg in the city's various areas, whereas the prices of medium-quality rice varieties shot up to Tk maximum 65 a kg.
Rice of common finer varieties, like Jeera, Miniket, parboiled Banglamoti (BRRI dhan 50) and Nazirshail, were retailed at Tk 72-98 a kg.
Though the prices of branded finer rice varieties were yet to be raised by the agro processors, the traditional businesses set new prices for finer rice at Tk 72-92 a kg, with Tk 6.0-8.0 a kg hike.
Pran RFL's packaged Nazirshail was retailed at Tk 98 a kg, which was the highest in the country.
Asked, Ishwardy-based rice miller M A Aziz said they supplied rice directly to the city wholesalers or agencies now-a-days, where transport costs were included.
Prices were increased for the wholesalers by Tk 1.5 a kg, followed by surge in diesel tariff as well as hike in paddy prices.
He noted that a truck, which could carry 10 tonnes of goods at a time, needed more than 120 litres of diesel for each Dhaka-Pabna trip. Net cost for diesel increased by Tk 4,000 per trip following the hike of Tk 34 per litre.
The traders, who would hire truck or pickup vans on their own, had to spend more for transport, he added.
According to some truck owners of Rangpur and Dinajpur regions, they raised vehicle fares by 40-50 per cent following the diesel price hike.
Truck fare for carrying 10-13 tonnes of rice from Dinajpur to Dhaka was now above Tk 40,000, which was Tk 26,000-28,000 before the latest hike, said Morshed Azam, a truck owner of Rangpur division.
He noted that it would need minimum 270 litres of diesel to take rice from Dinajpur, unload in Dhaka, and then return. The expenditure increased by Tk 9,000 per trip. Meanwhile, rise in carrying cost as well as decline in production for random load-shedding in the rural and sub-urban areas, pushed up farm egg prices to an all-time high of Tk 150 a dozen on Thursday.
Broiler chicken price also hit Tk 185-195 a kg, marking Tk 25 a kg hike in last two days. Md Tahir Ahmed Siddiqi, President of the Bangladesh Egg Producers' Association (BEPA), told the FE that the latest hike in egg and broiler chicken prices took place mainly for random load-shedding in the poultry hubs.
Production might have declined by above 30 per cent due to the ongoing load-shedding. The diesel price hike also fuelled up the poultry sector's overall cost, which was already affected by spiralling feed prices, he claimed.
S M Nazer Hossain, Vice President of the Consumers Association of Bangladesh (CAB), criticised the government for raising diesel price at such a high rate, saying it would bring devastation for poor and low middle-income people.
He opined that public interest was totally ignored while fixing the fuel prices. Millions of people would fall into poverty trap amid steep inflation, which could be avoided if the current fuel price had not been reviewed upward.