Fuel price hike pushes up prices of almost all household essentials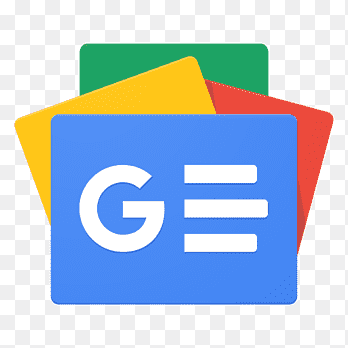 For all latest news, follow The Financial Express Google News channel.
An unprecedented 50 per cent hike in fuel oil cost has pushed up prices of almost all household essentials by Tk 2 to Tk 10 per kilogram in the market.
The prices of almost all types of daily essentials like rice, fish, meat, vegetable and egg that have to be transported long-distance have shot up at the kitchen markets in Dhaka.
The inflationary pressures on the economy have forced low-income people to buy less to balance the consumption of their daily goods.
The sudden price hike of daily essentials sparked discussions among people everywhere at several kitchen markets in the capital's Mirpur area on Tuesday, reports bdnews24.com.
Shefali Saha, who was buying vegetables at an alley named Anandabazar in Mirpur's Shewrapara, said four pieces of tomato cost her Tk 40 as it costs Tk 140 per kg now.
She bought three tomatoes instead of four, along with coriander leaf and green chilli at Tk 10.
"I don't know what I should do. The price of everything skyrocketed. I can't afford to buy as much tomato as I wish because I have more things to buy," she added.
Traders claimed that only papayas were being sold at a reasonable price in the market on that day. The maximum price of the vegetable was Tk 25 per kg.
The government increased the prices of diesel and kerosene by 42.5 per cent to Tk 114 per litre on Saturday. The transportation of all goods mostly depends on diesel in Bangladesh.
Petrol prices were fixed at Tk 130 a litre, a 51.16 per cent jump, while octane prices rose 51.68 per cent to Tk 135. Diesel and kerosene prices were increased previously by 23 per cent to Tk 80 per litre in November last year.
Bus fare has increased by Tk 0.35 per km in Dhaka and Tk 0.40 per km outside Dhaka following the surge in fuel prices. The authorities have yet to fix truck fares.
The fare of trucks travelling to Dhaka from elsewhere in the country has increased by Tk 3,000 to Tk 5,000 considering the distance, according to the people involved in the transportation of goods.
UNSTABLE RICE MARKET
"The millers have raised the rice price by Tk 50 per sack. Newly increased truck fare slightly hiked the price as well, causing a rise of Tk 2 or Tk 3 per kg in rice prices in a week, said Md Ferdous, owner of Mayer Doya Rice Agency in Pirerbagh.
"The price of Miniket rice supplied by Rashid Rice Mill has increased to Tk 3,350 from Tk 3,300. The price is Tk 3,400 at the retail level and the shop owners have increased the price slightly. The prices of BR Atash and Paijam rice rose to Tk 2,500 per sack from Tk 2,400."
The retail price of Atash currently stands at Tk 55 per kg while Paijam is sold at Tk 52 to Tk 55 per kg. Miniket is selling at Tk 70 per kg but the traders predicted a further prise rise. Katari rice price rose to Tk 72 from Tk 68, Ferdous added.
Mohiuddin Harun, owner of Janata Rice Agency in Mirpur, said he paid an additional Tk 3,000 for transporting rice from Kushtia and Tk 4,000 extra for a truck carrying rice from Jamalpur. He has to pay Tk 5,000 more for trucks carrying rice from Chapainawabganj. That's why he increased the average rice price by Tk 30 to Tk 35 per sack.
Meanwhile, the mill owners claimed that the transportation cost for collecting rice from markets and different places has risen by Tk 25 to Tk 30, forcing them to increase the rice price by Tk 30 to Tk 50 per sack.
"A truck from Noagan is charging Tk 15,000 now instead of Tk 12,000. The transportation cost from Chapainawabganj rose to Tk 20,000 from Tk 16,000. The price of Nazir Shail and Polao rice rose by Tk 100 per sack and Paijam and Miniket by Tk 50 per sack."
HIGH VEGETABLE PRICES
"The current supply of vegetables to the market is sufficient. Had the price of fuel oil not increased, the prices of vegetables would have been lower. After the hike, vegetable prices have shot up by Tk 5 to Tk 10 per kg in the last four days," said Jamshed Mia, a vegetable trader at Pirerbagh market.
The price of pointed gourd, okra and sponge gourd rose by Tk 10 in four days. Green beans were sold at Tk 60 per kg, bitter gourd at Tk 80 per kg, spiny gourd at Tk 60 per kg and cucumber at Tk 69 per kg.
The price of almost all vegetables has increased in the last two days. Pumpkin is now being sold at Tk 40 per kg, edible root at Tk 50 per kg, chilly at Tk 240 per kg, snake gourd at Tk 50 per kg and brinjal at Tk 70 per kg.
Chicken prices have jumped by Tk 15 to Tk 165 a kg and egg prices have shot up to Tk 135 a dozen from Tk 120 in the span of a week in the retail markets.