Hospitality industry makes resounding rebound
Resurgence happening due to increased mobility following withdrawal of pandemic curbs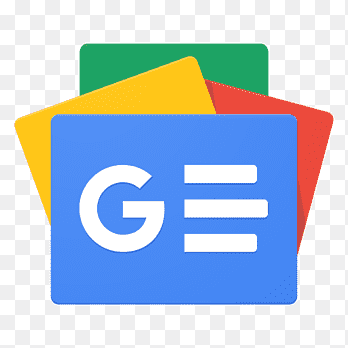 For all latest news, follow The Financial Express Google News channel.
The hospitality industry is making a resounding rebound in Bangladesh, as in other South Asian countries, following the easing of corona-induced travel restrictions and resumption of corporate events globally.
Luxury hotels are witnessing bustling business as seminars and conferences have started in a full swing with the resumption of on-arrival visa in Bangladesh since last fiscal year.
Posh hotels' operators in Bangladesh have said the ongoing inflationary pressure in most countries could not cast any damper on luxury hotel business, notwithstanding upward adjustment of costs of services.
Guests are reassured of safe sojourn as they are maintaining health safety and providing quality services-in keeping with new normal emerging from the pandemic-battered milieu.
According to data with the National Board of Revenue (NBR), five luxury international hotels contributed 116- percent higher consumption taxes last year compared to that of the previous year.
Pan Pacific Sonargaon Hotel paid 41.18-percent higher value-added tax (VAT) in the fiscal year 2021-22 followed by Intercontinental Dhaka 75.80 per cent, Radisson Blue Dhaka Garden 145.26 per cent, Dhaka Regency Hotel and Resort Ltd 202.01 per cent and Unique Hotel and Resorts Ltd 218.76 per cent.
These five high-society hotels are listed as large taxpayers with the Large Taxpayers Unit (LTU) under the VAT wing of the NBR.
Posh hotel operators have expressed the hope the current financial would be better than previous year for hospitality businesses as per recent trend in booking.
Data of the American Hotel & Lodging Association 2022, State of the hotel industry report in collaboration with Accenture, project the demand for hotel rooms and revenues to reach pre-pandemic levels in 2022, in the global context. Revenues are projected to reach US$168 billion and occupancy to reach 63.4 per cent.
Another finding by STR and Tourism Economics forecasts hotel occupancy to rise, on average, by 63.4 per cent in the year.
Overall hospitality and tourism businesses in South Asian countries have witnessed a significant rise in the last six months, which, according to industry-insiders, is an outcome of pentup demand of last two years under restrictions.
According to Hospitality Global Market Report 2022, the global hospitality market is expected to grow from US$3,952.87 billion in 2021 to $4,548.42 billion in 2022 at a compound annual growth rate (CAGR) of 15.1 per cent on the back of unlocking of mobility from the cage of quarantines and lockdowns.
"Our main clients are foreigners who are now arriving in Bangladesh following the withdrawal of travel restrictions," says Mohammad Nafeuzzaman, Public Relations Manager at the Pan Pacific Sonargaon, Dhaka.
He mentions that October-December is the peak time for hospitality business and several events are in pipeline in the hotel, including Indian Food Festival, Halloween party etc.
Shahidus Sadeque, Director of Marketing and Business Promotion of Intercontinental Dhaka, has said the operational expenses have increased with the devaluation of local currency against the US dollar that resulted in enhancement of hotel pricings and other costs.
"However, price increase has not left any impact on our business," he said.
International visitors, buyers of apparel and people of donor agencies and corporates are the main guests of the luxury hotels, he added.
He looks to even better business next year. He says despite cost hike, the year 2023 would be better for the hotel business compared to that of previous year.
Md. Mohsin Hoq Himel, secretary of Bangladesh International Hotels Association, feels good as overall hospitality businesses is going smoothly so far and tries to cope with the cost escalation.
"People usually prefer the hotels that maintain quality and health safety. The business of posh hotels was hefty for this reason last year and it would continue," he says.
In some cases, a section of guests downgrade their choices from five- star to four- to three-star hotels to minimize cost to cope with the inflationary pressure, he adds.
Knowland, a web-based software company that provides business- development products and services to the hospitality industry, say some 58.3 per cent of meetings and events will return in 2022, and 86.9 per cent will return by 2023.
Hotel operators said ICT or techno giants were yet to start holding their mega-events and many were still continuing home office but those would return to normal soon.
According to Hospitality Global Market Report 2022, the most significant trends in the hotel market are the use of near-field communications (NFC) technology, infrared technologies, and robots.
NBR data show that large five hotels paid VAT worth Tk 944 million in FY 22, up by Tk 507 million from previous FY.
However, hospitality business was severely affected in FY 2019-20 due to COVID-induced travel restrictions and lockdowns when consumption- tax collection also plummeted to Tk 436 million.