How Uber losing its credibility in Bangladesh as a hassle-free service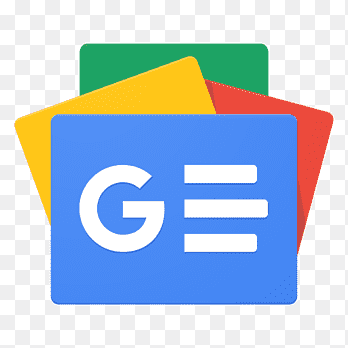 For all latest news, follow The Financial Express Google News channel.
Riddled with complaints of harassment from commuters Uber ride sharing in Bangladesh is taking a hit in its reputation as a comfortable service with a reasonable fare.
Issues like failure to pick up passengers timely, transferring the passengers to other vehicles, multiple cancellations of rides, exorbitant fares and not accepting bkash payments are forcing many regular users to abandon it.
In particular, passengers using Uber have identified trip cancellation and confirmation of new rides without completing the existing ones as two of the main problems that are plaguing the service.
On September 16, this correspondent called for an Uber ride to go from Baridhara J Block to Badda. The trip got cancelled three times, and Uber charged Tk 30 from this correspondent's bkash account without providing any service.
Jannatul Begum, a private company employee, had to go through the same ordeal last month. One morning, she called for an Uber ride to go from Bashundhara to Paltan. Her trip also got cancelled twice. The first driver had accepted her ride request but informed 30 minutes later that the trip has been cancelled due to gas shortage.
The first driver then transferred Jannatul's ride request to a second driver, who after taking 20 minutes informed her that he too won't be able to make the ride. The office goer then had to make the trip riding on a CNG-run three-wheeler.
"I would've managed some other vehicle if I had known that my trip will be cancelled after confirmation. Besides, fare of an Uber trip from Bashundhara to Baitul Mukarram in Paltan is around Tk 800-900, which is very high compared to other types of rides. That's why I've stopped using Uber," Jannatul said.
Mehedi Hasan had been a regular user of the Uber service before he stopped it recently. While talking to UNB, he discussed some issues which are behind the gradual decline of the ride sharing service.
"Nowadays, passengers can't find Uber rides when it's needed. Drivers also don't want to make the trips if they don't like the destination. Fares have also multiplied, and the drivers are unwilling to accept bkash payments though Uber has added this as an option. Such are the hazards of riding with Uber nowadays," Mehedi said.
Asked about these issues with Uber, Bangladesh Road Transport Authority (BRTA) Chairman Nur Mohammad Majumder told UNB that they'll look into the complaints made against Uber and take legal steps if any passenger is found to have been harassed.
"We'd permitted Uber to operate here with a view to ease the commuting process of the passengers. In order to keep its operation running, Uber has to provide services considering the best interests of the passengers. There are certain conditions that Uber has to follow, and one of them is preventing the harassment of passengers at any cost," said Nur.
About the sky-high rates of fares, the BRTA chairman added that another condition that Uber must follow is to keep the fare reasonable.
"Uber has to fix the fares considering the present situation on the ground. We'll definitely fine Uber if we receive complains of charging excessive fares," Nur added.
Contacted by UNB through its public relations organisation in Bangladesh, Benchmark PR, Uber acknowledged the issues.
"Long waits and driver cancelling trips fall short of our promise to deliver a magical experience to riders. We are working hard to address this and have launched a slew of new features for driver partners" it said.
It further said, "to remove frustration for riders and drivers alike, we now show trip destinations to drivers upfront before they decide to accept the ride. We are also showing drivers the mode of payment (cash or online) before the trip starts. In case of any concerns while using our platform, we also encourage our users to raise complaints through the app for timely and efficient resolution."