The postal directorate has taken a move to change the charges and slabs of its express mail service (EMS) to streamline the service for making it customer-friendly, officials said.
The authorities aim to woo more customers to the state-run international postal express mail service, they added.
Presently, the postal directorate has EMS shipping operational with 57 countries through which letters, parcels, business documents and samples are transported.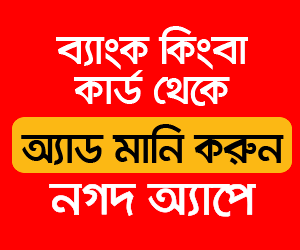 Under the existing EMS rate, customers need to pay charges for at least 250-gram and in case of additional weight they are charged for another 250-gram.
Officials of the Posts and Telecommunications Division recently discussed that in case of both slabs the customers are forced to pay higher when the weight of their documents and parcels are lesser.
A meeting held at the Posts and Telecommunications Division in September last with its secretary in the chair asked the postal directorate to recast the slabs and charges by forming a review committee.
Following the decision a five-member committee, headed by the directorate's additional director general, SM Shahab Uddin, was formed last month.
The committee suggested that in the case of EMS service the first slab should start from 100 grams and in case of additional weight of the parcel and documents the customers should be charged for another 100 grams and so on.
At the same time the committee suggested a rearranged charge for each 100-gram weight and forwarded it to the Posts and Telecommunications Division.
The Posts and Telecommunications Division recently forwarded the new rates to the Ministry of Finance seeking its consent for the proposed changes.
Contacted on Friday, Director of Postal Directorate SM Haroonur Rashid told the FE that the high-weight slabs were causing financial losses for the customers and that is way the authorities have decided to create lower slabs.
"The new slabs and rates will be customer-friendly," he said.
Mr Rashid said the slabs for sea parcel and air-parcels were also proposed to be changed.
He added that due to lowering the weight slabs and fractures the charge has not been increased.
"The high-ups are not in favour of raising charges," he said, adding instead they asked to lower the charges in case any of them are found to be higher compared to the charges of private courier services.
Mr Rashid said after getting approval from the ministry of finance the Posts and Telecommunications Division will issue a gazette notification making new slabs and charges effective.
He said recently the directorate has also lowered the charge for general express service within the country to Tk10 for the first 20-gram or fraction thereof and Tk12 for a weight above 20-gram but not exceeding 50-gram and Tk2.0 for every additional 50-gram or fraction thereof.