Rice procurement gets lukewarm response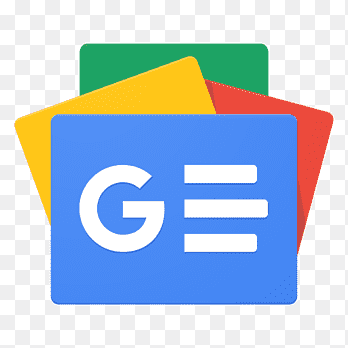 For all latest news, follow The Financial Express Google News channel.
Rice procurement during this Aman season is facing a setback due to higher prices of the staple in the mainstream market than that of the government's asking rate.
The lower price offers have so far failed to attract adequate response from the millers and farmers as only 287 tonnes of rice and paddy (2.0 tonnes) could be purchased in the first three weeks, according to the Directorate General of Food (DGoF).
The food ministry has set a target to buy 0.5 million tonnes of rice at Tk 43 a kg from the millers and 0.3 million tonnes of paddy at Tk 28 a kg from farmers during a period between November 7, 2022 and February 28, 2023.
As of November 27, the mill-gate price of newly harvested coarse rice was Tk 46-48 kg while coarse paddy was trading at Tk 30-33 a kg across the country, according to the Department of Agricultural Marketing (DAM).
A DGoF official told the FE that the target for Rangpur division is to buy 0.121 million tonnes of rice from the millers, but less than 100 tonnes could be bought so far.
The target for Rajshahi division is to buy more than 0.18 million tonnes of rice and paddy, but the division is yet to start the drive amid higher prices of the staple, he said.
Contacted, director (procurement) of DGoF Md Raihanul Kabir said that they have formally started the procurement from November 07 last with the beginning of harvest.
The contract process with the millers is still going on and it would continue until December 08 next, he said, adding the procurement trend would be clear well after the contract deadline.
Asked, he said that any further decision on the government's asking price would also be taken after the end of December 08.
He said the government's main objective is to provide farmers with a profit, and they are getting good prices.
Besides, the government has so far brought 0.201 million rice under its G2G contracts with few countries against its 1.0 million tonnes target, he said.
Prof Dr Mohammad Jahangir Alam, who teaches agribusiness and marketing at Bangladesh Agricultural University (BAU), said imports through the private sector should be boosted for ensuring a sound rice security in the country.
He said the private sector could import only 0.26 million tonnes when they are allowed to bring 1.42 million tonnes.
He said the government will have to remove all kinds of duties on rice import for a certain period following global hike in grain prices as well as a rising exchange rate of US dollar.
He said the government procurement target of 0.8 million tonnes of rice and paddy should also be fulfilled even if it has to raise the asking rate commensurate with the mainstream market.
And, the market monitoring should be stricter across the country to prevent artificial price hikes by unscrupulous traders, he added.
The Aman season comprises 38 per cent to the overall supply of rice. The agriculture ministry is expecting 16.3 million tonnes of rice output from 5.9 million hectares of land in the ongoing harvest, which is 35 per cent complete so far.
According to the DGoF, the public warehouses have 1.6 million tonnes of food stock now including 1.33 million tonnes of rice.
According to the Trading Corporation of Bangladesh (TCB) and city groceries rice prices increased further by 8.0-10 per cent in the last two weeks during this peak Aman harvesting season.
Coarse rice was selling at Tk 55-56, medium at Tk 62-75 and finer at Tk 75-98 a kg in the city retail markets.