The country's garments accessories and packaging manufacturers have strongly protested the proposal of power price hike, saying that it will badly affect them, as they are already struggling due to many factors.
The Bangladesh Garments Accessories and Packaging Manufacturers and Exporters Association (BGAPMEA) said the fresh power price hike will aggravate their condition, while the industry is bearing the brunt of the pandemic and high cost of doing business.
Through a media statement, the trade-body has said it has known that the Bangladesh Energy Regulatory Commission (BERC) has proposed the government to hike the electricity price by 57.83 per cent.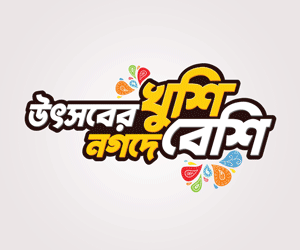 "We strongly protest the BERC's proposal to hike power price," it has said, adding that the prices of raw materials for garments accessories and packaging products have increased by 40-50 per cent in the post-Covid context.
Local companies, the buyers of the packaging and accessories items, are not paying them in line with the raw material price increase in the international market.
A good number of companies of the sector are shrinking their business or closing down due to different factors, including devaluation of Taka against US dollar and huge gap in exchange rates.
"Amid such circumstances, hike in power price will add fuel to their existing woes," the statement noted.
It has also said currently 1,900 accessories and packaging makers are meeting demands of the export-oriented businesses.
They have contributed 15-18 per cent of the US$34-billion export earnings by the ready-made garments sector in last fiscal year.
The sector itself has made investment of Tk 350 billion, created 0.7 million employments, and made contribution of $7.0 billion deemed export earnings.
It is a must to keep the sector competitive through policy support, as it plays a crucial role for the export-oriented sectors and overall economy.