Suppliers regret request for increasing LNG cargoes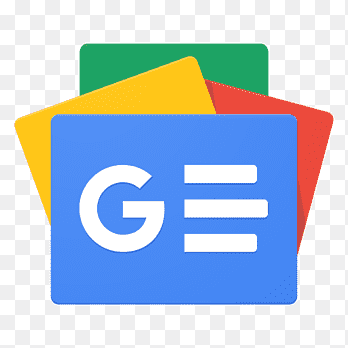 For all latest news, follow The Financial Express Google News channel.
Contract suppliers have refused Bangladesh government's call to increase the supply of liquefied natural gas (LNG) to meet a mounting demand as the country runs short of fuels, sources say.
The long-term suppliers have informed the government that their volumes of LNG supply would be minimal to Bangladesh in 2023 as of the previous year, amid 'volatile' spot-market prices.
Short LNG-supply commitment means the country's overall natural-gas supply next year might further go down if domestic gas output not ramped up or the government does not increases LNG imports from alternative sources, market- insiders say.
Country's two existing long-term LNG suppliers -- Qatar's Qatargas and Oman's Oman Trading International (OTI) -- have committed to providing a total of 56 LNG cargoes in 2023 -- as much its import in the current calendar year, 2022.
But, unlike in the current calendar year, the government has not yet decided whether or not it will import LNG from global spot market that looks distorted by war and sanctions.
Bangladesh imported a total of 24 spot LNG cargoes in 2022 before ceasing import from July -- evidently amid forex crunch -- and went for fuel rationing.
During the year 2021 -- before the global crisis induced by the Ukraine war and western sanctions in reprisals -- Bangladesh had imported a total of 64 LNG cargoes from the term suppliers and 18 from spot market.
Lower volume of LNG imports means the country's gas-guzzling consumers, especially industries, will get less-than-expected natural gas to run in full gear.
"This is unfortunate that despite businessmen's intention to pay higher to get increased quantity of natural gas, the government has not yet arranged additional LNG imports," senior vice president of the country's apex trade body Mostofa Azad Chowdhury Babu told the FE Thursday.
The government has not yet initiated dialogue with the businessmen either about increased LNG imports, he laments.
To keep the country's economy rolling the government should take the decision immediately to ramp up energy supplies, said the top leader of the Federation of Bangladesh Chambers of Commerce and Industry (FBCCI).
In a desperate plea to get more gas the business community recently proposed to pay higher gas tariffs to the government in the event of adequate supply.
President of Bangladesh Textile Mills Association, or BTMA, Mohammad Ali Khokon, in a press briefing couple of weeks back, expressed the millers' readiness to pay higher for industrial gas to as much as Tk 25 per cubic metre from the existing Tk 16.33 to facilitate the government to augment LNG imports.
BTMA member-mills are the biggest consumers of gas among industries, who use around 16.62 per cent of the total gas consumed in the country, according to official data.
Khokon said they were running their units at half the capacity because of the gas crisis. And capacity scaling down means lesser production, lesser export and higher product prices.
If the government imports additional LNG worth US$1.20 billion from the international market and the industrial units get adequate gas for six months, the impact would be an additional export worth around US$6-10 billion, Khokon said to explain the business paradox.
Some 60 per cent of Bangladesh's textile mills are at risk of closure owing to gas crisis, he claimed.
Sources say the long-term LNG suppliers are providing a minimum quantity of the gas to state-run Petrobangla as the contract price of the fuel is cheaper than spot-market rates.
The suppliers prefer trading in LNG on the volatile spot market where prices surged as high as fivefold to around US$ 70 per million British thermal unit (MMBTU) compared to its price under term deals, they say.
Under long-term deals with Qatargas and OTI, the purchase prices for Bangladesh currently range up to US$11.50 per MMBTU, considering current Brent crude price at around US$90.
The average spot LNG price for December delivery into Northeast Asia now hovers around $28 per MMBTU, industry sources said.
The regular size of an LNG cargo is 138,000 cubic metres.
Bangladesh now kept the import of LNG from spot market on hold due to price surges, fuelled by high demand from the energy-starved West.
Currently, the country imports four to five LNG cargoes from the two long-term suppliers. Petrobangla started regular import of the liquefied gas on September 9, 2018.
The petroleum corporation inked country's first-ever sales and purchase agreement with Qatar's RasGas to buy annually around 2.5 million tonnes per year, or Mtpa, of lean LNG over 15 years. It has a similar SPA with Oman's OTI to import annually around 1.0 Mtpa LNG for 15 years.
Country's overall natural gas output currently is hovering around 2,586 million cubic feet per day (mmcfd), of which 380mmcfd is re-gasified LNG and the remaining around 2200 mmcfd of gas output comes from local gas-fields.
Bangladesh's overall natural gas demand is currently around 4,000mmcfd, which leaves a large deficit.