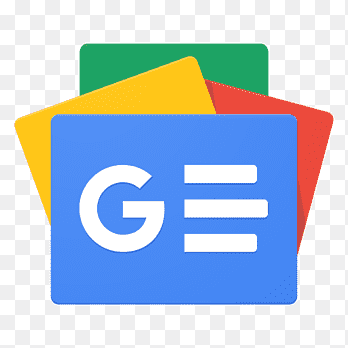 For all latest news, follow The Financial Express Google News channel.
It's all very well for the Finance Minister to say there's no reliable data to verify that more than 2.5 million have been added to the ranks of the poor. The number was first thrown up by surveys run by the Centre for Policy Dialogue (CPD) and subsequently supplemented by more limited data collated by BRAC. There's little love lost between CPD and the government. The Minister has a safe cushion to fall back on. The bulk of his information flow comes, as it must from government agencies such as the Bangladesh Bureau of Statistics (BBS) and the National Board of Revenue (NBR). Yet, with BBS slow to produce results and NBR reluctant or unable to move out of its comfort zone the crucial, immediate information is largely behind the times. Agility is not a forte of governments. That in spite of the regular flow of information demanded of businesses by various ministries such as industry and labour. Once the browbeating exercise is over, the data seems to be consigned to dusty computer databases and worse, dustier shelves.
Reprehensible as it may be, budget allocations and quality of manpower have left official research hamstrung. Labour statistics, followed up monthly in other countries is updated every three to five years in Bangladesh. Research has its own limitations, especially when sample sizes are extrapolated thereby leading to suspicions about findings. The reliance thus falls on the media that attempts to combine available data with whatever ground reality facts can be unearthed. Reports and visuals of people across the strata packing up their belongings to return to ancestral homes were vivid enough. Loss of employment was the root cause. There was and still is a flurry of rented homes being vacated as the affordability knife cut deep the wrong way. Landlords sought and still do search for tenants even at rental lower than previously.
The media is by and large friendless to those that have an own roof over their heads. So much so that even this relatively small number compared to city populations don't evoke sympathy for loss of income. For many it is the only source and taxable at that. The taxman is unsympathetic to any reductio
income. Municipal holding taxmen don't care -- certainly not about the utter lack of the services they are supposed to provide in return. All of this has led to a crowding of 'mess' accommodation, the refined version of which is the forced conversion of homes in to sub-lets. The phenomenon earlier quietly reserved for those government employees blessed with official accommodation has now become privatised beyond the slums and alleyways.
The latest nail in this informal sector of the economy is that 'messes' are also emptying in the wake of livelihood losses. The combined contribution to mess costs are no longer what lone occupants can deal with. They too, are also heading to their roots. Suburban and rural economies are under pressure with living costs moving alarmingly upwards. Psychologically the experience can be crippling. Readjusting to new, lesser privileged lifestyles is challenging. Adults may find a way of muddling through.
The effect on children threatens to be debilitating. With educational institutions shut the thrill of running through the fields, fishing and dunking in pond water can only be a respite before the questioning minds seek newer diversion. The economic downturn opposed to the inflow of cash at times of festival holidays is biting deep. The fragile rural economy exposed to crop losses, price deflation and floods can only sustain for so long.
The focus has shifted from lives vs livelihood to plain lives. Vaccination with all its nefariously designed costs has to be prioritised. Till it is over, when it is over the economic and psychological impact will take a toll. The dilemma spreads world-wide. Inaction or the shortfall thereof will create social issues that could well define whether and how it can all be pulled together again. The word austerity rings a bell. Some Tk 25 billion has been saved by not sending government officials on overseas training. The drop in the ocean could at least be converted into a pond full if just the low-hanging fruit is clipped. As we all know, these are often the more rotten ones.