Buying a DSLR camera on a budget can be tricky, especially for beginners who are just looking for a good camera that is affordable and easy to use.
Here are some suggestions that might help you get started on your first DSLR camera in 2022.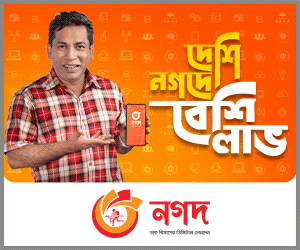 Canon EOS 200D
The Canon EOS 200D is a low-cost DSLR that is aimed at consumers who are upgrading from a smartphone or compact camera.
It's a surprisingly small and light SLR, measuring about 8mm smaller in all three dimensions than the Canon EOS 800D.
Although it isn't quite as small as its predecessor, the Canon EOS 100D, the addition of a fully articulated touchscreen and a more substantial handgrip makes up for it. It is currently retailing at BDT 42000.
Pros: Excellent Image Quality, responsive and easy to use, compact, simple UI
Cons: Viewfinder is basic in functionality, not all manual controls are easy to get used to.
Canon EOS 200D MARK ⅱ :
The Mark II model is nearly identical to the original EOS 200D, with the same body dimensions but a few grams less weight.
Its sensor has the same 24-megapixel resolution as the previous generation, but it includes a new Dual Pixel CMOS AF3 technology with sensors that cover 88 per cent of the horizontal image frame and 100 per cent of the vertical image frame for Live View autofocusing.
With Live View shooting, the EOS 200D II is the first Canon DSLR to enable Eye Detection Auto-Focus.
The EOS 200D Mark II, like its predecessor, is aimed at amateur photographers who want a better camera than their smartphones. It currently costs BDT 63000.
Pros: It contains all the pros of its predecessor and has good marginal improvement in battery life and Dual Pixel technology
Cons: Its only contains 9 Auto-Focus points, Video output is delivered cropped at 4k
Nikon D3500
The D3500 is not only Nikon's most affordable and easy-to-use DSLR, but it's also the lightest– weighing only 415g without the battery and memory card.
When it's not in use, it normally comes with a lightweight 18-55mm AF-P kit lens with a retracting mechanism to make it more portable.
The D3500 isn't quite as tiny as a mirrorless camera, but the battery life alone makes a strong case for the traditional DSLR design, and it's light, fast, and inexpensive enough to be a fantastic travel camera.
This DSLR has been targeted specifically towards beginner-level users who want more from their camera but also prefer simplicity. It can be availed at BDT 44000.
Pros: User-friendly, great image quality, responsive, has continuous 5 fps shooting
Cons: The rear screen is fixed, does not feature 4k video, and has slower auto-focus in live view
Nikon D5600:
The Nikon D5600 first launched in 2016, so we could say that this particular model is a bit old, but it still gets on sale on Nikon's website, and even after 5 years, this camera has managed to stay competitive in the value for money DSLR segment.
This camera could be a serious consideration for those who are trying to upgrade from their beginner-level DSLR to something a bit more professional but also want simplicity.
Although it is not the best choice for astrophotography, it still can produce great photos and contains features like Nikon's 'snapbridge' technology which can effectively share files with mobile or tablets over weak Bluetooth connections. It can be availed at BDT 61000 with an 18-55 mm lens.
Pros: Excellent image quality, very compact, touchscreen, live view enabled and fast autofocus
Cons: Can't produce 4k videos, Nikon's interface can become sloppy at times, limited external controls, snapbridge can falter occasionally.