How a small online shop became world's biggest e-commerce platform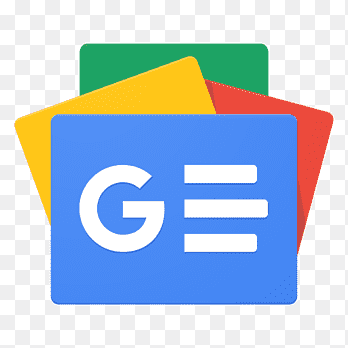 For all latest news, follow The Financial Express Google News channel.
When it comes to e-commerce, no one does it better than Amazon. With over 175 million active customers and a market capitalisation of over USD 1 trillion, Amazon has firmly established itself as the dominant player in the online retail space.
Only a few years ago, Amazon was merely an online bookseller, but today it is a giant with billions in revenue and a variety of other businesses.
Over the past 30 years, Jeff Bezos has guided Amazon through some significant shifts, from its beginnings as an online bookshop to its transition from brick-and-mortar retail to cloud computing services like AWS (Amazon Web Services).
When Amazon first launched, the world had just entered the modern internet connectivity era, allowing Amazon to thrive as an online retailer. The dot-com boom was in full swing, and companies were scrambling to find ways to make money in this new digital landscape.
Amazon's first website was launched in 1994 by founder Jeff Bezos to sell books online using an automated ordering system that he called '1-Click Ordering.' As it became more popular among customers, Amazon expanded its product line beyond books into other categories, such as music CDs and DVDs.
The company grew rapidly during its early years due to its commitment to providing excellent customer service and offering a lower price than its competitors.
Bezos used Amazon's early success to expand into other product categories. In 2001, he introduced Amazon Prime, which gave subscribers free two-day shipping on qualifying purchases in exchange for an annual membership fee. As a result, Amazon quickly became the go-to destination for online shoppers looking for fast and convenient shipping.
Today, Prime membership is the cornerstone of Amazon's business. Over 100 million people pay for a Prime membership each year to gain access to Amazon's unparalleled product selection and superior service.
A decade ago, selling online was a risky venture. People were hesitant to buy online, especially if they had never heard of the company or product they were buying from. They were also wary of entering their credit card information into an online store. But Bezos was not a player in the short run. His bold and visionary initiatives caused a massive boom in the e-commerce sector for the company.
Amazon's big profitable year was in 2003, when the company had a revenue of USD 3.27 billion and made a profit of USD 5 million. The stock price rose by over 300 per cent in that same period.
In 2004, Amazon opened its first warehouse in the US and started shipping products directly from the warehouses instead of relying on third-party sellers. The company also began expanding internationally by launching websites in Canada and the UK.
As the popularity of Amazon grew, so did its product offerings. Today, Amazon offers more than 200 million products to consumers around the world.
The company's expansive product line includes electronics, clothing, jewellery, furniture, shoes, toys, and more. In addition to selling books, electronics, and other merchandise, Amazon now offers its own line of hardware devices, including Kindle e-readers and Fire tablets. The company also provides cloud services such as Amazon Web Services (AWS).
Amazon Studios was launched in 2010 as a way for independent filmmakers to have their work distributed through Amazon's video platform. The studio produces original content for Prime Video subscribers and has a viewership of some popular content.
In addition to selling physical products on Amazon's website, the company also provides a platform for third-party sellers to sell products on their websites.
Launched in 2000, the Marketplace program allows sellers worldwide to list their products on Amazon's website and generate revenue from sales to customers in the US and abroad.
Amazon is still growing. The business continues to diversify into new markets despite significant investments in logistics and technology.
It's not difficult to anticipate that over the following decades, Amazon will maintain its rapid expansion and increase its already considerable dominance.