What is MS Lists?
MS Lists helps you organise information, lists, drafts, and lets you seamlessly collaborate with others on your Lists platform. Of course, there is pre-existing software that offers similar utilities, but this is the official offering of Microsoft so you get the usual perks of MS Office integration that comes with MS suites.
What makes it unique?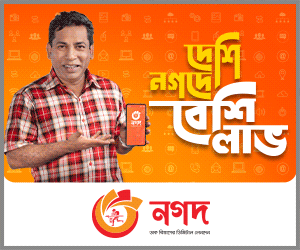 You could say MS Excel has all the utilities that MS Lists can offer, but the uniqueness of MMS Lists comes with its easy-to-do visualisation features.
You can gather your lists and information in one dashboard and have it visualised in Calendar format, or Card format, you can define what data is visible on the card and what isn't. Lists also let you integrate their data with power automation, which isn't available on MS Excel.
Make a list with MS Lists
Making a list is easy on MS Lists. The interface shows you 3 different categories of lists you want to start with, you can create a completely new list and define the structure on your own, you can import lists from Excel or you could re-modify your existing lists.
MS Lists comes with some really handy templates like issue tracker, employee onboarding, event itinerary, asset manager, etc and you can do almost 95 per cent of your tasks with the given templates.
Build your own list structure
Suppose you want to create a list structure of your own, to do that, click on the blank list, and the whole interface of making lists will appear.
You can make columns, add data, choose the colours and perform all sorts of customisations with the interface. There are a plethora of options and customisations you can choose from, and they give you lots of flexibility.
You can input your data on lists just like you do in Excel, or you can import the data directly from Excel if you already have existing data.
Adding data to lists is easy due to the interactive interface of the software; even if you have no prior experience using MS Lists, you can pretty much navigate through all the options on your own.
You can add your data with grid view, do conditional formatting and add various other calculations.
Calendar View, Card View
These are some of the unique features of MS Lists. Simply click on the 'all items' options in the top right corner and you'll find an option called 'compact list.' By clicking on it you'll find the calendar view and gallery view options. Gallery view lets you visualise your data in card format, and you can see which data is included in cards and which isn't.
Some other functionalities
You can use various filters for your data in MS lists, restrict or give permissions on different list items and set alarms and notifications for different items and dates.
You can also create rules like whether you want an email if someone who's collaborating with you makes any changes in the data, you can also choose whether you want the alarms and notifications for every single change or you want the summary of changes in the data.
You can also choose which collaborator would also get notification mail if any changes occur in your list.
MS Lists offers broader utilities than MS planner or MS To-Do. If you are looking for a general tool that will help you with all sorts of information, planning, tracking, and to-do lists, MS Lists can be the go-to software for you.