Mid-range laptops you can consider buying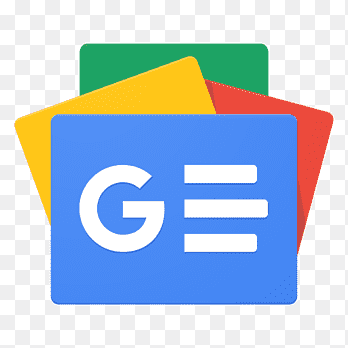 For all latest news, follow The Financial Express Google News channel.
The mid-range laptop category is the trickiest in the market. Customers want practicality, performance and a bit of aesthetics, all on a limited budget. There are a lot of laptops competing in this price bracket. Here are 3 useful recommendations if you are looking to buy one.
Acer Aspire A515-45
The Aspire series from Acer is noticeably popular among budget buyers, especially among students worldwide.
Aspire series brings in reliability, practicality, and affordability all in one basket, and the Acer Aspire A515-45 is also the continuation of that. This mid-range laptop packs in a capable AMD Ryzen 5 5500U processor, 8GB RAM, and 512 GB SSD.
The 1080p screen is good for most tasks if you are not into full-time professional graphic work. The silver-coloured laptop doesn't come off as cheap, so it is suitable for office environments.
With 6 cores and 12 threads, it is capable of multi-tasking and will ‌handle all sorts of daily tasks you throw at it like running multiple chrome tabs, a couple of MS Office applications, Photoshop or Illustrator all at the same time.
This laptop is built to perform day-to-day tasks and not run heavy applications and games, so you'll be disappointed if you are planning to buy this laptop for heavy applications. The Acer Aspire A515-45 is currently retailing at Tk 62,500.
MSI Modern 14 C12M
The MSI Modern 14 C12M is currently one of the few mid-range laptops in the market that pack the latest 12th generation processor from Intel. The previous iterations of the Modern series had good responses in the Bangladeshi mid-range laptop market, and this laptop is expected to carry that reputation even further.
The C12M comes with Intel's 12th gen Core i3-1215U processor, 8GB RAM, 512 NVME SSD, and a respectable 1080p screen for the budget.
According to the tech website NANOREVIEW.NET, this 12th gen processor consumes 46 per cent less power, is 16 per cent faster in multitasking and has a 7 per cent higher turbo boost than its 11th gen core-13 counterpart.
So you can expect excellent battery life, higher performance and a better multitasking experience from this laptop if you are planning to upgrade to a new Intel-based laptop from an older version.
The ultra-slim and minimalistic design of this laptop make it suitable for carrying and using in a professional environment. The MSI Modern 14 C12M is currently priced at BDT 65,900.
Asus ZenBook 14 UX425JA:
This is a surprise addition to this list. The Zenbook line-up from Asus always focused on making premium-looking ultra-slim laptops for office environments, and these laptops are mostly regarded as expensive.
This particular Zenbook 14 is currently selling at Tk 71,990, which is on the higher end of the mid-range laptop category. So what's the catch?
This laptop comes with Intel's 10th gen core-i5 processor, which is 2 years old at this point. So there are laptops available in the same price bracket that will give better performance than this particular Zenbook.
But there are some aspects to this laptop that would make it appealing to a certain customer base. This laptop might not compete with the latest laptops in performance, but its design, build quality, portability, etc. are simply unmatched in its current price bracket.
The screen comes with 100 per cent sRGB, so the content watching and graphical work would be a treat for the users as almost no mid-range laptops come with this type of vibrant and colour-accurate screen.
So if you are not a heavy user, but want a premium-looking device with amazing media experience, this 'older' laptop might beat the other laptops in this category.
And don't be wary of its performance, with 8GB upgradeable RAM and super fast 512GB SSD, this laptop will handle all your office works without much difficulty.