PlayStation Portal: Power of the PS5 in the palm of your hands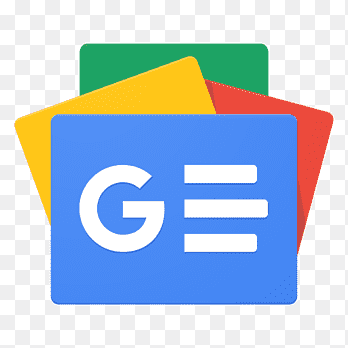 For all latest news, follow The Financial Express Google News channel.
Video games are the gateway to limitless imagination, where reality takes a backseat. For young adults or teenagers, gaming consoles like the PlayStation etch unforgettable chapters in our lives.
From pixelated visuals with the nostalgic hum of CRT TVs to today's cutting-edge virtual technology, these devices have evolved with us.
To embark on the future of handheld gaming, Sony is officially launching its latest handheld PlayStation device, the 'PlayStation Portal', on November 15th. The Portal is PlayStation's first-ever remote-play dedicated device, directly bringing the next-generation PlayStation 5 experience to your hand.
The device, unveiled initially as Project Q during a PlayStation showcase in May this year, is now becoming a reality. The price of the PlayStation Portal remote player upon launch will be USD $199.
What is the PlayStation portal?
PlayStation Portal is a remote player that makes the PS5 experience portable and accessible from anywhere worldwide - as long as the device and your PS5 are connected to WiFi.
Instead of being a standalone device capable of running games and apps locally, the PlayStation Portal relies on the PS5's hardware to run games. Games and apps are rendered on the PS5 and then streamed directly to the Portal remote-play device. Portal, as its name implies, serves as a gateway into the PS5 experience.
"PlayStation Portal will connect remotely to your PS5 over WiFi, so you'll be able to swiftly jump from playing on your PS5 to your PlayStation Portal," said Hideaki Nishino, Senior Vice President of Platform Experience, Sony Interactive Entertainment.
The device features an 8" LCD display running at 1080p resolution at a refresh rate of 60hz. It is capable of reproducing visuals accurately.
However, the display is limited to 60 FPS, while the PS5 can run up to 120 FPS. The device has controllers on both sides that resemble PlayStation's DualSense 5 controller, which launched alongside the PlayStation 5. It offers all of the ergonomics and features of a standard DualSense 5 controller, such as adaptive triggers, haptic feedback and touchpad.
The goal of the Portal is to make the PS5 experience as seamless as possible across devices. Thus, the controller fits in to replicate the experience of a dedicated DualSense controller.
The device is equipped with a USB-C port, a 3.5mm jack for wired headphones and a small pair of speaker grilles. Regarding connectivity, it supports WiFi and PlayStation Link, a wireless audio standard developed especially for PlayStation devices.
The Portal does not have Bluetooth built into it and became subject to scepticism from tech reviewers. Since every app and game is streamed from the PS5 rather than being run locally, the user interface is the same as that of the PS5, giving it a seamless experience.
Portal relies on WiFi internet to stream games from the PS5. According to Sony, you will need an internet connection capable of at least 5 Mbps, and they are recommending 15 Mbps for the optimal experience.
Who is this device for?
Sony positioned the PlayStation Portal as a perfect device for gamers in households that need to share their living room TV or simply want to enjoy playing their favourite PlayStation 5 games from anywhere else. As long as both devices are connected to a stable WiFi network, gamers can swiftly change between playing on the PS5 and the Portal.
Most households, especially in Bangladesh, have a single TV which all family members use. Portal allows gamers to bid adieu to the skirmishes over the remote control when it's their father's turn to catch the daily news or their mother's cherished TV serial hour. The Portal can remotely wake up the PS5 and run in the background to stream games directly to Portal.
Doubts and dilemmas surrounding the PlayStation Portal
Sony has a rich history of making some of the finest handheld gaming consoles. They sold 76 million PlayStation Portable (PSP) and 15 million PlayStation Vita (PS Vita) units.
PlayStation's competitor, Nintendo, is going strong with its Switch handheld console, which is actually a hybrid between a handheld and a docked home console.
Nintendo has sold 126 million units of the Switch since its release in 2017. Other portable handheld consoles like Valve's Steam Deck also offer great value for money.
Sony's first portable device following the PS Vita is the PlayStation Portal. It's not quite a successor, though. Portal is completely reliant on a PlayStation 5 and cannot run anything locally.
Consumers who do not own a PlayStation 5 cannot enjoy games on Sony's newest portable gaming device. On the other hand, the PlayStation Portal does not come equipped with Bluetooth.
Instead, it uses PS Link, PlayStation's proprietary audio standard for wireless connectivity. Sony also unveiled the Pulse Elite and Pulse Explore headphones alongside the Portal. These are the only devices with PS Link support as of now, even though
Sony promises 3rd party developer support in the future. If gamers want a seamless wireless audio experience on the Portal, they must pay a whopping USD 200 for the Pulse Explore earbuds.
Therefore, customers must spend a fortune to enjoy the PlayStation experience that Sony now provides. Many see this as Sony's strategy of building a closed ecosystem surrounding their PlayStation devices.