The purpose of smartphones is to help us become more productive. They're like miniature supercomputers that we carry with us. As a result, they're ideal candidates for assisting us all in becoming a little more productive.
There are a plethora of apps available to help you be more productive in your daily life. Let's have a look at some of the finest Android productivity applications.
Todoist
Todoist is a task management app that helps you to keep track of your tasks throughout the day. It's a simple service with excellent design across all platforms.
Features: Create lists, email in tasks, colour code, collaborate with peers on tasks, assign and delegate jobs to coworkers.
Price: Free with optional in-app purchases
Personal Capital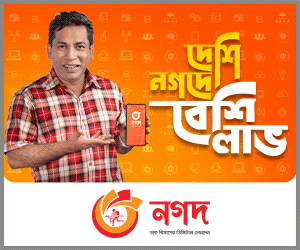 Do you have any idea what your net worth is or if you have a retirement plan? You're in good hands with Personal Capital.
Discover hidden fees by syncing multiple bank accounts. The best thing is that you can see your cash flow, income and expenses all in one place.
Features: Sync multiple accounts, keep track of your net worth. With Retirement Planner, you may plan for your future.
Cost: Free
RadioPublic
Podcasts are a very useful resource to have if you're short on time and want to learn new skills. They're free and they're where experts offer their knowledge on a variety of subjects.
Features: Episodes that can be downloaded, Smart Folders that allow you to organise your episodes, automatic download feature.
Cost: Free
Evernote
Never lose another essential note. Evernote is an android app that allows you to collect and organise your thoughts on the fly. Other features include the ability to attach documents, listen to audio and much more.
Features: Organise text, audio, attachments and more. Take material from the internet and cut it out. Collaborate with other members of your team.
Cost: Free
Hootsuite
It might be exhausting to log into multiple social media accounts. Rather, keep all of your social network accounts in one spot. Hootsuite allows you to schedule posts, track accounts and view social metrics.
Features:
35+ social media accounts to sync
With the help of team management, assign and approve workflows.
It's simple to keep track of key topics.
cost: Free (up to 3 social profiles)
Slack
Slack is without a doubt the best business chat platform accessible right now. Slack also has a more lively atmosphere than many other workplace communication tools and the ability to fine-tune your app is a significant selling point.
Features: Text and voice chats are both supported. Google Drive, Asana and other productivity tools are also integrated.
You also receive Giphy support in case you want to have some fun. You can create an almost infinite number of channels. As a result, teams can split off and chat about their work separately.
Smaller groups can also use the app for free for as long as they need it. Slack's pricing plans vary and may be seen on the company's official website.
cost: Free / USD 6.67-USD 12.50 per user per month