A man who abhorred greed and pretension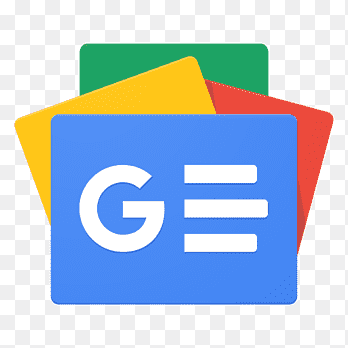 For all latest news, follow The Financial Express Google News channel.
I first met Moazzem in 1964 when we both got admitted in the Economics Department of Dhaka University as undergraduate students. I met him last in July 2018 at his residence on the eve of his departure for Singapore for treatment.
During our very short last meeting when we hugged each other Moazzem said "Pray for me. This may be our last meeting." I had no words to console him and give him strength and had to hide my tears. Before he took off for Singapore he was undergoing treatment at Popular Hospital in Dhaka. I visited him twice there and spent few hours with him along with his beloved, highly sophisticated and respectable wife and two lovely children; one of whom is a well established doctor and the other an IT professional.
During one of those meetings when it was time for his dinner his wife started feeding him and Moazzem forced me to share some pieces of broccoli form his dinner plate. This was an unforgettable moment and it becomes very difficult for me to hold my emotions in check when I remember this last dinner we had together. I was abroad when Moazzem was undergoing treatment in Singapore and when he breathed his last in Dhaka. But I was in regular contact with him and his daughter and also spoke to him while he was in hospital bed in Singapore. On hearing the tragic news of his death from Alamgir Kabir an equally adorable common friend of ours I broke into tears as if I had lost my own brother.
I have seen Moazzem very closely as a classmate, colleague, journalist and above all as a friend for over the last 54 years.
Though he was basically a student of Economics he was equally interested in subjects relating to other social sciences and contemporary affairs, both national and international. Starting his career for a short while in a different path in banking and in Government, he finally ended up in pursuing a life-long career in journalism. He chose the right career for him and eventually rose to an iconic position in the field of journalism.
He laid the foundation of economic journalism in Bangladesh through making The Financial Express as the principal financial newspaper in the country and also through setting up the Economic Reporters' Forum (ERF), an organisation of financial journalists in the country. He has proved his excellence and versatility in journalism through innovation, objectivity, professionalism and a rare quality of blending together two major issues of governance; economics and politics in his writings.
Through extensive reading, constructive interaction with people from all walks of life and in-depth analysis of important issues he developed an outstanding standard of excellence in the field of journalism. He was both an academic and a practitioner. His analyses and conclusions on macroeconomic issues never overlooked their micro level underpinnings and implications in the practical field. He along with his excellent team in the Financial Express dedicated adequate time, energy and other resources to do necessary research on topics they bring out in their paper.
He also successfully teamed up with national and international think tanks and eminent personalities for qualititative excellence of his newspaper. The Policy Research Institute (PRI) of Bangladesh led by its chairman Dr. Zaidi Sattar, an eminent economist and an equally close friend of ours deserves special mention in this teaming up process.
He maintained highest level of ethical standards and objectivity in journalism. In his writings he was never miser in expressing his appreciation nor was he too harsh in venting his criticism. Criticism generally hurts people but his brand of criticism was of different kind. It was educative, conclusive, supported by facts and put in way not generally treated as controversial. He often dealt with many difficult and complex subjects in his paper. But he had an outstanding capacity to make those issues simple and understandable to common readers.
One day in the morning Moazzem asked me about my opinion on a subject published in his newspaper on that day. I told him I usually read Financial Express in the evening in a relaxed mood after my return home from work. One can finish reading a newspaper in a few minutes or in an hour or so. It depends on the type of newspaper one reads, the subject of interest and the quality and objectivity of presentations. I still read the Financial Express in the evening and devote substantial time to reading it.
Moazzem's journalistic professionalism was extensively enriched by his practical exposure to economic and financial management activities of a number of organizations, mostly financial institutions. He was two terms Government appointed Director of Janata Bank and independent Director of Southeast Bank and Bay Leasing & Investment Ltd. for a long time. He also served as Chairman of the Audit Committee of Southeast Bank Limited. I had the opportunity to work as a colleague of Moazzem in some of these organisations for a substantial period of time. Over the years he gained comprehensive knowledge and expertise in respect of the operational problems and prospects of the banking sector as well as in designing its strategic directions.
He was always very analytical in appraising and approving loan proposals and above all improving the corporate governance framework of the banking sector. As the Chairman of the Audit Committee of the Southeast Bank Ltd. he demonstrated outstanding knowledge and skills in establishing a commendable framework of accountability and regulatory compliance.
Moazzem was a gentleman par excellence and a great friend. He set high standards of modesty, sincerity and integrity in his personal life. His wants and expectations were always proportionate to his abilities and very basic requirements of life. We spent long hours together once or twice a month discussing various professional and personal issues along with a few other like-minded old friends. I remember Moazzem once saying, back in 2011 that he would be happy to have a savings of about a crore taka only for comfortable living after his retirement. A few years later we asked him whether he would still be happy with that amount of savings. A highly intelligent man as he was, he replied "add the inflation factor to it." His aims in professional life were very high but in his personal life he was unusually modest and always remained happy with whatever he had. He always abhorred greed and pretension in every form.
He had never shown signs of frustration in his professional and personal life. He used to say that the only way to be optimistic in life and in our approach to any problem is to look at the positive things first before thinking about the negative aspects. I found him fully devoted to his profession and to his family. He lived a life full of happiness, peace and achievements which are coveted by all of us. He was one of the special people in our lives who never leave us even after they are gone. He will be loved and respected beyond words and missed beyond measure. May his soul rest in peace in heaven.
Zakir Ahmed Khan is former finance secretary of Bangladesh government.