In the eye of his successor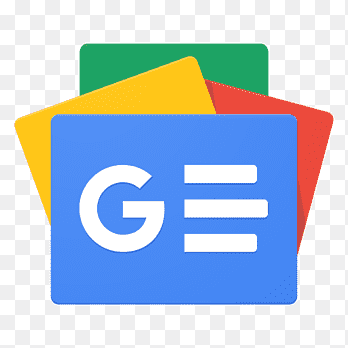 For all latest news, follow The Financial Express Google News channel.
The one outstanding feature of Moazzem's professional persona was that he wore many hats. Most people identify him as the founding editor of The Financial Express that grew from a scratch to being a fully-fledged credible financial daily over quarter of a century under his leadership. But he was more than that, without any trace of conflict of interests between the positions he held. He had been independent directors of Janata Bank and South East Bank, the positions affording him insights into the working of public and private sector banks. And, in extension, he gained experience of how the government and the business work with each other. What's more, he was on jury boards for many excellence awards instituted by corporate sector, as though savouring the outcome of the contribution of economic practitioners like him. The icing on the cake was his association and partnership with professional bodies, think-tanks and research organisations.
All this proves that he was a workaholic; but more to the point, adept in the art and science of multitasking performing his many faceted functions as if with magician's wizardry. These would have gone to the head of lesser people but not him, with his unpretentious, self-effacing demeanour and characteristics. But then he was quietly firm in his convictions and steadfast in his commitment to the golden values of the struggling sixties - unflinching quest for fairness, emancipation of intellect and justice being the credo of the times in Dhaka University.
We had been neighbours in the early years of our journalistic career; he was working in The Observer and Weekly Holiday and myself in The Bangladesh Times. He believed in specialisation at a time when generalist journalists - jack of all trades but master of none - thrived. Although a breed of political journalists upholding the cause of the then East Pakistan was being held in high esteem for their courage, Moazzem was quick to grasp the essence of the struggle for autonomy against basically economic disparities between the then East and West Pakistan. And he held that agenda close to his heart.
In independent Bangladesh he did everything possible to uphold the cause of objective journalism, equidistant from partisan politics of both stripes so that he had excellent relationship with both BNP and Awami League-led governments. In a very special way, his paper was the sanctuary for able and but defected journalists from other newspapers. Some well-placed journalists confided in me saying that they have learnt many things from him. I could hardly contest their view. For I remember Moazzem in his later day conversations with me, would fondly recall, "Buliee Bhai (my nick name) you never flinched from consulting me in economic matters while working for The Daily Star." Another anecdote speaks of his jovial nature: Once, just for the heck of it, I had told him that since he was living in a rented house, why wouldn't he move to newer places of residence just for the change of scene and environment with a flair for interesting neighbourhoods. His loving loyalty to friends came through his half-musing and half-zestful admission of having shared my advice with his spouse. How decent and charming a man he was!
I have stepped in to the shoes of Moazzem fully mindful of the standards and objectives he set before him. My transition into The Financial Express had an apprentice backdrop. I had left The Daily Star having worked there for 25 years when I would call on Moazzem to write for his paper. He graciously welcomed me but I had to tell him that I would write under a pen name, because at that time, I was associated with The Daily Star as a regular Friday columnist. The pseudo-name I chose was "Marksman". He quipped with an air of self-assurance, "After all your email address will be there, isn't it?" Choosing the topic for the first write-up, honestly, put me in a spot of bother as I was being too conscious to be relevant to the need of a financial daily. Here is what I wrote on, "Economics of Olympics". And he grunted with an approving note that I knew he would. Such was the rapport between Moazzem and myself.
He was basically a family man, and at the risk of sounding a bit intrusive, may I add that Moazzem would take his family out every weekend for a dinner alternating between two the Nando's, one at Gulshan and the other at Dhanmondi. He was caring and supportive of his family, the couple guiding their two children to become succesful in their carreers. May his soul rest in peace in the eternal abode.