It's finally coming to an end. After all the speculations and uncertainties regarding the ending, it's finally coming to an end. The campaign of joint qualifiers of FIFA World Cup 2022 and AFC Asian Cup 2023 will end on Tuesday night, at 11 pm BST for Bangladesh with the match against Oman.
This campaign has been a journey, not very different from the last one result wise, but very different effort-wise. But it will finally end with leaving only a couple of doors open for the team. To understand this better, let's take a look at how this phase of the qualifiers works in the first place.
Forty teams are divided into eight groups each consisting of five. The eight group champions and the four best group runners-up will directly qualify for the third round of World cup qualifiers where two groups will be formed and they will compete in a round-robin format. These teams also qualify directly for the Asian Cup 2023.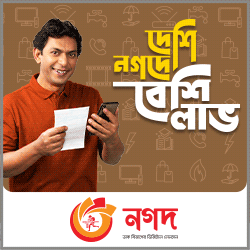 Given that Qatar is the host of the 2022 World Cup and they also topped their group, they will not have to participate in the next round. As a result, the fifth-best runner-up will also qualify in the aforementioned phases. The next sixteen best-placed teams i.e. the remaining runner-ups, eight third-placed teams and the best four fourth-placed teams will qualify for the Asian cup qualifiers. The rest of the teams, i.e. the remaining fourth-placed teams and the fifth-placed teams will compete in a two-round play-off of two-legged knockout ties.
Now the first two options are impossible for Bangladesh as according to the point table, Bangladesh can finish 4th at best. But that also requires many things to go Bangladesh's way. Just before Bangladesh kicks off, Afghanistan will have finished their last match against India. If Afghanistan fails to salvage anything from that game and Bangladesh, against all the odds, manage to beat Oman, only then Bangladesh can finish fourth and get the ticket to the Asian cup qualifiers.
Hoping that India beating Afghanistan is definitely not being over-optimistic as India (105) is quite ahead of Afghanistan (149) in FIFA ranking and they are above in the point table too. Also, India is now boozing with confidence following their recent performances against Qatar and Bangladesh. Their draw against Qatar and the fact that they concede only six goals in seven games speak a lot for their defensive solidity.
However, hoping Bangladesh will beat Oman is definitely hoping for something close to a miracle. Oman is ranked 80th in FIFA rankings while Bangladesh is 184th. These numbers alone show the reality, let alone the fact that Oman achieved 15 points in the seven games winning all except the two against Qatar while having a GD of +7, in contrary to Bangladesh being able to collect only two points from seven games with a GD of -13.
Alongside these, the injury and suspension list also doesn't help the fans to hope otherwise. Forward Saad Uddin and Mahbubur Rahman Sufil couldn't even visit Qatar with their teammates, midfielder Sohel Rana went out with an injury against Afghanistan and Masuk Mia Zoni was subbed off early against India for the same reason. Midfielder and captain Jamal Bhuyian alongside left-back Rahmat Mia will be out due to suspension.
So many absentees combining with the difference of qualities and strength makes it really difficult to even hope for a draw, let alone winning the game. The 1st leg between these two teams ended up a 4-1 win for Oman in Muscat, even though Bangladesh managed to keep them on the hold at 0-0 for the entire 1st half. So, hoping that Bangladesh will manage to salvage something from here is a sheer overestimation.
And this is where things become really tricky. If Bangladesh doesn't manage to win, then they'll have to go through the intense play-offs round, the same as the last time. And the last campaign was not a pleasant journey at all as it fetched the infamous Bhutan tragedy which forced Bangladesh to be in a position where there was no competitive international football for almost 3.5 years.
Given that Bangladesh doesn't win, their past will come to haunt them again which is not going to be a pleasant situation to be in. The only way to escape is to win in this very important last game, which, as things stand, looks next to impossible, if not impossible already. Still, fans keep their eyes on the mini screen hoping their team might produce something out of the blue.
The writer is currently an HSC graduate from Dhaka Residential Model College
Email:- [email protected]