Bad forms of Shanto and Mominul seem to be reluctant to go away. Their forms are directly hurting Bangladesh in Tests.
At this point dropping them is looking like a necessity. There are strong reports that the team management is considering that as well. It is unlikely that both will be dropped because there is only one extra batter available in the squad.
Well, there is another option if Bangladesh become bold enough to use Miraz as a batter and drop both.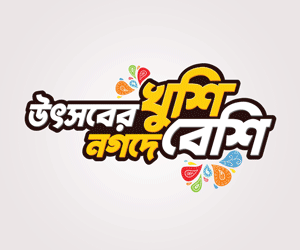 Nonetheless, the player who is supposed to replace one of these two is Anamul Haque Bijoy. The vibes about this change are pretty optimistic among fans. Yet there should be some serious concerns about this.
Anamul Haque has been called for the ODI and T20 series against Windies, his first after almost 4 years. It was a deserving one nonetheless.
In the last 4 editions of DPL, his lowest tally was 552 runs. He was the 6th, 2nd, 6th and top run-scorer respectively in those seasons.
In the latest edition of DPL, he broke the record for most runs after scoring a mammoth 1138 runs in 15 innings. He averaged 81.28, the highest among batters with 500 runs and struck at a rate of 98.61.
If we look at his T20 form, he scored 280 runs. His strike rate was quite praised as well.
A player in this kind of form certainly deserves a call in the national team. There is no question about his inclusion in the white ball squad.
But the stats shown above are for white-ball only. Let's take a look at his form in red-ball cricket.
In the latest BCL, he was the 9th highest top-scorer. In the latest NCL, he was not even in the top 20. He had good records in these tournaments before COVID-19, however, couldn't hold on to the form after that.
And this is where the flaw is. Bangladesh's team management has been heavily criticised for these sorts of decisions.
It was a regular case for them to pick a player for the Test squad based on his BPL form which made no sense. Or to drop someone from ODI or T20 team because his Test form was below par. Or to pick someone for Tests because he had a good ODI series.
Selecting someone for Tests based on his white-ball form is like doing the same mistake again.
There is Zakir Hossain who is in a tremendous form in white-ball cricket. Batters like Towhid Hridoy, and Shadat Hossain Dipu look like a prospect for this format. Any of them could've been tried.
Desperate moments feed on mistakes. The Tigers are cornered and desperate now. By the looks of it, they are on the verge of doing a mistake.