In Argentina's last game against Estonia, Lionel Messi scored all 5 goals for his side, making a new record as the first-ever player to score 5 goals both for club and country.
Back in 2012, Messi demolished Bayer Leverkusen and scored 5 goals against them. He displayed top-notch performance against Italy as well in the Finalissima and became the man of the match.
On the other hand, Cristiano Ronaldo came up with a top drawer performance of his own, scoring 2 against Switzerland. The highest scorer in international football continued his goal-scoring prowess. Even at the age of 37, Ronaldo is showing no signs of slowing down.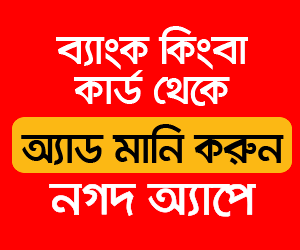 These two players have been dominating world football for well over a decade. Two of the best footballers in history, they seem to be going on forever.
Cristiano Ronaldo aged 37, scored 24 goals in 39 appearances in all competitions this season. He ranked third in the Premier League's top scorer chart. Though he could not pull Manchester United through and make a top-four finish, he left his mark well.
The same cannot be said about Lionel Messi who scored 11 goals in 34 appearances in all competitions. He had his first season with French giant PSG where his goals tally fail to reflect his previous achievements.
Though PSG won the domestic league for the 8th time in 10 seasons, they missed out on the Champions League, losing to Real Madrid in the round of 16. There were whispers about Messi failing at PSG and no longer having the cutting edge. But with his recent run of form with his national side, he has proven the doubters wrong.
Messi and Ronaldo both are potentially going into their last World Cup. Both the players have 2 international trophies to their names. They enter this World Cup with two great teams as well.
The Portugal national side is much stronger than in previous times. The squad is packed with world-class talents playing in world-class teams, for instance - Bruno Fernandez, Bernardo Silva, Joao Cancelo, Diogo Jota, and Ruben Dias. Experts believe that this team is capable of knocking any team out and might go deep into the tournament.
On the other hand, Argentina is a mixture of youth and old. Veterans like Di Maria, and Nicolas Otamendi team up with young guns Lautaro Martinez, Julian Alvarez, and Nahuel Molina in a solid team. 33 games unbeaten with 20 clean sheets is a solid stat that excites the Argentine supporters.
The debate about who is the best is never-ending. However, the battle between the two greats is eagerly awaited by the footballing world. If they can translate their current form in the World Cup, anything can happen!