After Mushfiqur Rahim and Mahmudullah Riyad, the former opener of national cricket team Shariar Nafees has joined the bandwagon of Bangladeshi cricketers reacting poorly to constructive criticisms.
"The way Pakistan is playing now is really commendable. But with all due respect to Pakistani legends, I want to say, sir, you don't have to think about Bangladesh cricket," reads a post from Shahria Nafees's official Facebook page.
He however deleted the post shortly after.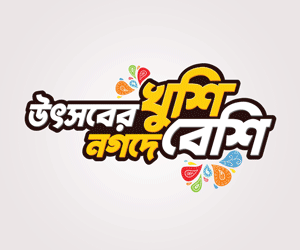 What was said?
After Bangladesh's embarrassing defeat against Australia, Wasim Akram, Waqar Younis, Misbah-ul-Haq and Wahab Riaz slammed the tigers on a Pakistani TV show.
Wasim was quite critical of the BCB as he said, "Even though the board(BCB) thinks they are cricket experts, that's not the case."
"There is a fine line in being cricket administrators and experts," Wasim added.
Mentioning that the Bangladeshi fans are one of the most passionate bunch, the Pakistani legend added that they deserve a better showing from the national side.
Former captain and coach of team Pakistan Misbah-ul-Haq pointed out the weakness of the tigers in facing fast bowling and their reliance on wrist spinners.
"Bangladesh clearly struggles against quality fast bowling. The last two matches (against SA and Aus) have clearly exposed how vulnerable they are against pace and bounce," he said.
"They rely too much on their finger spinner, meaning there are no quality leg-spinners in their setting."
"Even today, Bangladesh had no answer to the leg-spin of Adam Zampa. It is because they don't face quality wrist spinners in the nets or in domestic leagues," Misbah remarked.
Misbah emphasised producing sporting wickets in Bangladesh in order to produce quality wrist spinners.
Wahab Riaz also joined in and slammed the body language of Bangladeshi players stating that it seemed as if they were playing just for the sake of playing.
"They are very much dependent on left-arm spinners. Each domestic team has at least two."
"Mashrafe, who was their captain, kept the team afloat very well. I did not see anything like that in the captaincy of Mahmudullah. I didn't see that desire in the rest of the team either. '
Summing up, the experts were criticising the unprofessionalism of the Bangladesh Cricket Board, the inability of Bangladesh batsmen against quality bowling, the importance of a leg spinner and the poor body language displayed by the players.
From a cricketing point of view, none of these criticisms was untoward. In fact, this is what experts are paid to do. So, why did Shahriar Nafees get offended?
Earlier, Mushfiqur Rahim, someone averaging below 20 in T20 formats, advised critics to see their faces in the mirror before criticising the cricket team.
Captain Mahmudullah came down hard on the constant criticism hurled at the players on social media.
"We play with injuries. Some of us take painkillers every day. Many don't know about these things, so it is not right to talk about our commitment," the T20 skipper said after their 84-run win over Papua New Guinea.
Although Nafees deleted his post due to the backlash he faced from the online communities, he was heavily criticised and mocked for his 'unprofessional' behaviour.
Fans are now questioning the mentality of both cricketers and board members regarding tolerance. Aren't they supposed to take criticism normally and answer critics on the field through performance?