After an intriguing 22 days and 42 matches of cricket, World T20 2021 has reached its penultimate stage.
The last 3 games are here. Every team now has only 2 hurdles to cross to win the trophy. But more than a battle of glory, it would be a battle of solace.
The first semi-final is between England and New Zealand. Some unforgettable moments must be running through the cricket lovers' memory lane.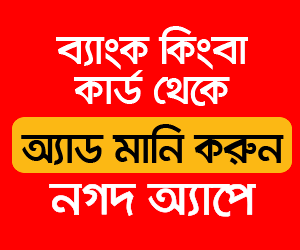 Because the 2019 World Cup final cannot be forgotten by any cricket fan. 102 overs were not enough to separate the teams playing. And when Martin Guptill could not finish the 2nd run on the last ball of the Super-Over, Ian Smith shouted "Ecstasy! Absolute ecstasy for England. Agony for New Zealand!"
And it's not the only case. New Zealand and England have faced each other 5 times in World T20s. England won 3, New Zealand 2.
But those 3 wins haunted New Zealand more than anything. In 2010, when England beat New Zealand by 5 wickets, it ensured that New Zealand were knocked out from the Super 8.
When England won by 6 wickets against them in 2012, the same consequences followed. And in 2016, when they faced each other in the semi-finals, New Zealand once again had to head back home even after winning all the group games and being in tremendous form.
England has slain New Zealand on numerous occasions and now, New Zealand could not get any better opportunity to return the favour.
In the 2nd semi-final, Pakistan will meet Australia. These two definitely have a long history to share in World T20s.
They faced each other 6 times, both had the last laugh equally 3 times. But of those 3, there were 2 occasions where the victory of Australia hindered the glory of Pakistan.
Pakistan did not suffer as much as New Zealand did for England. But if Pakistan won those two matches, their history in the World T20s would have been incredible and unrivalled.
In 2010, Australia beat Pakistan on two occasions. First in the group stage and then in the semi-finals. And by losing that semi-final, of which Pakistan were in total control until the last 5 overs, they lost their chance of being the only team to play 3 consecutive finals.
Then in 2016, Australia won by 21 runs in a game that didn't help the Aussies much but ensured that Pakistan was out from the super 10.
Till then, Pakistan only missed the semi-finals on one occasion i.e. 2014. Also, Pakistan had never failed to go through the semi-finals twice in a row.
Now when Australia is looking to ensure their only 2nd final, Pakistan can find their solace by keeping it to 1 by making it their 3rd.
Both Pakistan and New Zealand, arguably the two most well-functioned teams in the tournament, have their moment to seek solace. England and Australia will look to add to their suffering.