May 22, 2022. Fans erupt at Piazza del Duomo as AC Milan have just clinched its first Scudetto since 2011. But how did The Rossoneri fall into the pit and how did the 18-times Serie A champion resurge from the vicinity of bankruptcy?
The Downfall
After the successful owner Silvio Berlusconi decided to cease any further investment in the club, Chinese businessman Li Yonghong took over the ownership in 2017.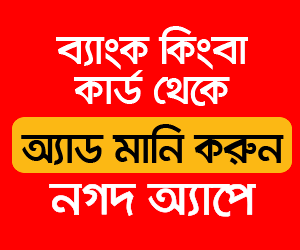 However, soon his disastrous spell ended as he defaulted to Elliot Management. Utter monetary mismanagement in this period yielded an unsatisfactory output from the players.
Additionally, key factors such as managerial instability, wrong transfer moves, and chaotic squad management exacerbated the woes of The Rossoneri. No other coach seemed to hit the right notes after the departure of Massimo Allegri, and expensive signings such as Mario Balotelli backfired.
By 2019, AC Milan were reeling from the edge, arguably going through the worst phase of their history.
Masterstrokes of Maldini
In came Paolo Maldini, a club legend, who played a vital role as the technical director. He appointed Stefano Pioli as the manager despite Gazidis' initial leaning towards Ralf Rangnick.
Furthermore, his market moves were clinical - Simon Kjaer contributed to bolstering Milan's defence, Pierre Kalulu alongside Fikayo Tomori (signed for 28 million Euros) geared up their game, and Mike Maignan, a prudential replacement of Donnarumma for just under 15 million Euros. It became apparent that Maldini and Milan have an uncanny ability to spot a good deal, especially when it comes to young players.
However, arguably his most bold decision was to bring back the then-38-year-old free agent, Zlatan Ibrahimovic.
Tactical Acumen of Pioli
Initially deemed a journeyman, Stefano Pioli did not take long to exhibit his managerial prowess. One of his key tactics was to use a 4-2-3-1 formation where the fullbacks pick up an advanced role on the pitch.
The AC Milan coach said that the Scudetto winners of 2022 were born during a 'horrible' and 'humiliating' 5-0 loss to Atalanta in December 2019.
''It was one of the most negative moments of my career," Pioli admitted to DAZN, "but also one of the most valuable.''
''That was when we realised what was needed to develop this team." (MilanTV)
Unsurprisingly, Maldini and Pioli got along well. "Paolo's presence gives the club a winning mentality and embodies the Milan DNA," former Milan footballer and coach Clarence Seedorf said in an interview with Corriere Dello Sport.
The Return of Ibrahimovic
In his second stint for the Rossoneri, Ibrahimovic offered both experience and courage to the bench. He was seen to motivate the whole team in countless instances, often yielding a positive spirit. Besides, his egotistical flair was alleviated by the touch of humble Pioli.
Current Scenes
AC Milan reclaimed the Serie A title in a great fashion with a 3-0 victory against Sasssoulo, and constrained their city rivals, Inter, to the second position.
Smiles returned at San Siro as Milan accomplished something magical, something that nobody foresaw three years ago when the team was in complete turmoil. Milan, however, are still paying the price for Yonghong's disastrous tenure. They are yet to match the financial level of many of their Italian, let alone European, competitors.
Nevertheless, although they may not have the best squad in papers with an immaculate financial state, they do have the best team and the best coach in Serie A.