When Vinicius Jr joined Real Madrid from Flamengo back in 2019, many compared him to Neymar coming from Santos. But in a star-studded team like Real Madrid, he found life to be difficult in the beginning.
This season, however, Vinicius Jr has pulled off world-class performances and grabbed the headlines consistently for his contributions in the big games. His performance helped Real Madrid win the La Liga and also the Champions League, a huge achievement for the club which was led by Karim Benzema.
But amidst the gigantic numbers of Benzema, Vinicius Jr had been the source of quick counters, bursts of pace and dazzling dribbles. In 35 La Liga appearances, Vinicius bagged 17 goals and 13 assists, a number far superior to all his previous seasons combined.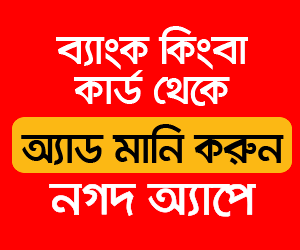 Taking 2.3 shots per game with a pass success rate of 86 per cent, he is a real threat to the opponents going forward.
The biggest change for Vinicius Jr this season has been the productivity. The abundance of pace, skills and tricks gave him the edge over most. But like most talented young players, he had a lack of goals and assists to show for it. This season under Carlo Ancelotti, he has overcome that flaw.
He has left his mark in the Champions League as well scoring 4 and assisting 7. The most important goal of the Champions League came from him as he scored the only goal in the final against Liverpool. His contributions have been pivotal in the build-up to Real Madrid's 14th Champions League crown.
Operating mainly from the left, Vinicius is set to be also instrumental in his national team. Featuring more regularly in the national team ahead of the Qatar World Cup is crucial for him.
With abundant talent in the Brazilian attacking lineup, he needs to fight his way to the starting 11. If he can replicate the performances for his club at the national arena, there is a high chance that Vinicius would be a main team player for the Selecaos.
He is among the top 10 productive players in Europe's top 5 leagues in terms of goal contributions and that too without taking a single penalty.
Most importantly, he is also a hard worker, ranked top for most pressing in the Champions League – an outstanding feat for someone playing at his position where many players show a lack of interest in defending.
He has kept Eden Hazard out of action, putting great performances which didn't allow Ancelotti to look behind in his squad for rotation.
Brazil always produce great talents who have shook the football world. Vinicius promises to be a big player in the near future.
Well, there is room for improvement for the player. But it is safe to say if he keeps up the development curve, there are greater things to achieve for this young sensation.
matab.[email protected]