When athletes stood against racism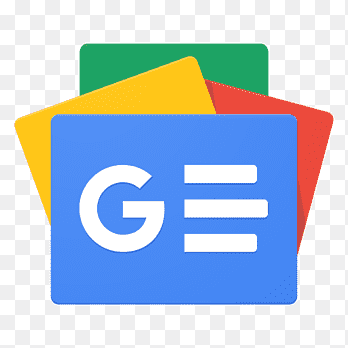 For all latest news, follow The Financial Express Google News channel.
Racism continues to plague the world of sports, tarnishing the spirit of fair play and equality. Over the years, various incidents have highlighted the persistent presence of racial bias, fostering division and pain within athletic arenas.
While last night's incident of Valencia fans making racist slurs at Real Madrid winger Vinicius Jr is still a topic of hot debate, we take a look at the top ten most famous incidents when athletes stood against racism and created examples.
1936 Berlin Olympics: Hitler's ideology meets Jesse Owens' triumph
In a poignant defiance of Adolf Hitler's racist ideology, African American athlete Jesse Owens shattered stereotypes and racial barriers at the 1936 Berlin Olympics. Owens' remarkable victories, including his four gold medals, debunked the notion of Aryan superiority, effectively challenging the narrative of Nazi Germany.
The Jackie Robinson Effect: Breaking Baseball's colour barrier
The inclusion of Jackie Robinson as the first African American player in Major League Baseball in 1947 marked a turning point in the fight against racism. Robinson's extraordinary talent and resilience paved the way for other black athletes, forever changing the landscape of American sports.
John Carlos and Tommie Smith: The salute heard around the world
During the 1968 Olympic Games in Mexico City, African American track and field athletes John Carlos and Tommie Smith took a defiant stand against racial injustice. With raised fists and bowed heads during the medal ceremony, they aimed to highlight the plight of Black Americans, igniting controversy and shedding light on the racial struggles of the era.
Luis Suarez and Patrice Evra: A clash of cultures
In a racially charged incident in 2011, Liverpool's Luis Suarez directed racial slurs at Manchester United's Patrice Evra during a Premier League match. This shocking display of racism resulted in significant disciplinary action against Suarez, emphasizing the importance of combating discrimination in football.
Donald Sterling: The NBA's racist owner
The NBA was rocked in 2014 when audio recordings of Los Angeles Clippers owner Donald Sterling's racist remarks surfaced. This incident exposed the underlying racism prevalent in sports management, sparking widespread condemnation and leading to Sterling's lifetime ban from the NBA.
Serena Williams and Naomi Osaka: Gender and racial bias in tennis
Both Serena Williams and Naomi Osaka have faced racial and gender bias within the world of tennis. Williams, a trailblazer in the sport, has been subjected to discriminatory treatment by officials, while Osaka's victory at the 2018 US Open was overshadowed by controversy and racist caricatures.
The South African Rugby controversy: Black Lives Matter
In 2019, the South African rugby team faced backlash after appointing a coach with alleged racist views. This incident exposed racial tensions within the sport and highlighted the need for greater inclusivity, diversity, and accountability in rugby and its administration.
Colin Kaepernick: Taking a knee for equality
NFL quarterback Colin Kaepernick brought attention to racial inequality and police brutality in America by kneeling during the national anthem in 2016. This peaceful protest drew both support and criticism, illustrating the power of athletes to use their platforms for social change and initiating a nationwide conversation on race.