Of the 400 listed companies, some 40 firms deposited Tk 2.10 billion to the Capital Market Stabilisation Fund (CMSF) as of August 30. The funds came from investors' unclaimed cash dividends, held with the companies.
The Bangladesh Securities and Exchange Commission (BSEC) asked the listed companies to transfer their unclaimed or undistributed or unsettled dividends in cash or non-refunded IPO subscription money and others, including accrued interest, to the CMSF within August 30.
A BSEC official said the companies transferred principal amount of the unclaimed cash dividends.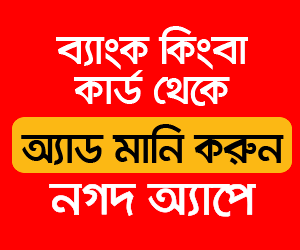 "A total of 40 companies have transferred Tk 2.10 billion that was in the form of unclaimed cash dividends. Other companies are also working to transfer their funds," he said.
The official added that many companies also settled a significant portion of the investors' claims by this time.
On June 27, the BSEC issued the rules on formation of the CMSF, worth Tk 210 billion, to be formed with the unclaimed or undistributed dividends, non-refunded public subscription, and accrued interest on such funds.
As per information of the securities regulator, 335 listed companies have unclaimed cash dividends worth Tk 9.56 billion, and unclaimed or unsettled stock dividends worth Tk 199.86 billion.
"The listed companies have made declarations regarding settlement of investors' claims. After getting information on the claims, the companies will transfer unclaimed dividends, held with them as stock dividends," the BSEC official said.
Asked whether the listed companies' response was up to the mark, he opined that the actual amount of undistributed dividends or non-refunded IPO money would depend on further scrutiny.
Earlier, investors had claims worth Tk 90 billion with British American Tobacco Bangladesh Company (BATBC).
"After settlement of many claims the amount has come down to Tk 2.32 billion. So, we will be able to know about the exact amount, to be transferred to the CMSF, on completion of further scrutiny," he added.
The Bangladesh Association of Publicly Listed Companies (BAPLC) recently urged the BSEC to extend the timeframe of transferring funds.
Rejecting their time extension appeal, the securities regulator asked the listed companies to transfer such funds along with accumulated interest within the given timeframe (August 30).
The BSEC, however, said extension of the timeframe would depend on individual appeals, made by the listed companies.
On August 22, the securities regulator formed a 10-member board of governors to run the CMSF. Former principal secretary Nojibur Rahman was made the first chief of the board, which held a meeting on Thursday to discuss overall situation of the CMSF.
Asked, Nojibur Rahman said they started work to govern the much-expected CMSF.
"It's very early to speak about updates on the CMSF. We are working," he added.