Doreen Power Generations & Systems is witnessing an 'abnormal' price hike and increase in volume of shares though the company has no undisclosed price-sensitive information (PSI).
Within four trading days, the company's share price rose more than 18 per cent to close at Tk 86.80 on Tuesday. The company's share price was Tk 77.20 four days back.
The power generation company's share price also soared 30 per cent or Tk 21.20 each in the past one month, according to data from the Dhaka Stock Exchange (DSE).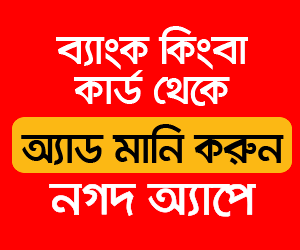 Following the recent 'abnormal' price hike, the DSE served show-cause notice on the company on Monday.
The company, however in a knee-jerk response, informed the DSE on Tuesday that there is no undisclosed price-sensitive information of the company for recent unusual price hike and increase in volume of shares.
Meanwhile, the company's share price dropped 4.93 per cent on Tuesday after the DSE served show-cause notice.
Analysts said the market has been in a steady rise in the past few months alongside prices of many junk stocks rose abnormally although transaction and price movement of these companies do not match their fundamentals.
Some influential investors by disseminating rumours are trying to manipulate the prices of low-cap company shares, said a merchant banker.
He said the investors need to be cautious and should not pay heed to any rumours related to companies and take their investment decisions prudently.
"The investors should be cautious about buying overpriced stocks in order to avert any misfortune".
Doreen Power, which was listed on the DSE in 2016, disbursed 10 per cent cash and 10 per cent stock dividend for the year ended on June 30, 2020. In 2019, it disbursed a 17 per cent cash and 13 per cent stock dividend.
The company's consolidated earnings per share (EPS) soared to Tk 6.02 for July 2020-March 2021 as against Tk 3.77 for July 2019-March 2020.
The consolidated EPS has increased due to significant increase in revenue of two subsidiaries and significant decrease in finance cost of the group for reduction of outstanding loan and reduction of interest rate compared to last year, said the company.
The company's paid-up capital is Tk 1.44 billion and authorised capital is Tk 2.0 billion, while the total number of securities is 144.38 million.
The sponsor-directors own 66.61 per cent stake in the company, while the institutional investors own 23.36 per cent and the general public 10.03 per cent as on July 31, 2021, the DSE data showed.