Foreign funds returning to stocks, buoyed by earnings, better liquidity
Fall in US Treasury notes has crucial role too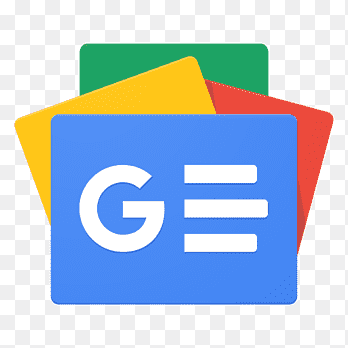 For all latest news, follow The Financial Express Google News channel.
Latest data points to an increased interest of foreign investors in putting money in stocks rather than selling off their holdings.
In April, share purchase by foreign investors amounted to Tk 1.31 billion while sales were worth Tk 507 million, in contrast to what was seen three months back.
Share transactions by foreign investors were much higher in April, even when compared to March.
Market operators say recent earnings data, improvement in liquidity flow, and a decline in the yield of US Treasury notes contributed to the rise in foreign investments in stocks.
As a result, a few companies have recorded a boost to foreign stakes. For example, Olympic Industries' foreign stake rose to 23.54 per cent in May from 23.25 per cent in April.
The company gained a 35 per cent year-on-year profit growth in January-March this year on the strength of higher revenues.
LankaBangla Securities, one of the top brokers overseeing foreign portfolios, observed an increase in foreign investments in April this year.
Its Chief Executive Officer Khandoker Saffat Reza said the factors that foreign investors take into consideration while investing in frontier markets include liquidity flow.
The overall macro economy saw a rise in liquidity in April and May this year, said Ahsanur Rahman, head of BRAC EPL Stock Brokerage.
During the period, the stock market too posted high daily turnovers, a sign of improved liquidity, he added.
Two other factors, which foreign investors pay heed to, are quality of stocks and returns while injecting fresh funds.
So, against the backdrop of better liquidity situation, they may put money in some strong stocks considering future returns.
That is probably the reason why Renata and Beximco Pharmaceuticals saw a marginal rise in foreign stakes in April, compared to the month before, despite a year-on-year fall in earnings in January-March.
The foreign stake in Renata was up from 22.70 per cent in March to 22.73 per cent in April.
The stock market has long been highly illiquid for the price movement restriction as buyers have shown little interest in purchasing shares at floor prices.
Some companies have regained liquidity recently, which has played a role behind the marginal rise in fresh participation of foreign investors in April, said Salim Afzal Shawon, head of research of BRAC EPL Stock Brokerage.
The Dhaka bourse in March posted a daily turnover of less than Tk 5 billion, which exceeded Tk 9 billion in April. In the last couple of weeks, the figure crossed Tk 10 billion.
Market operators find a correlation between the rise in foreign investments and the fall in the yields of US Treasury notes too.
Returns from US Treasury bonds help determine fund allocations for different overseas markets across the globe.
The yields of 10-year US Treasury notes jumped to 4 per cent in October 2022 from 1.5 per cent at the end of 2021, diverting funds there.
According to Reuters, return on investments on the Treasury notes was revised down 12.8 basis points to 3.692 per cent this week.
Local stock brokers deem the reduced yield of US Treasury notes a blessing for the country's stock market.
According to the Bangladesh Bank, investors from the USA constitute more than 50 per cent of all investments in listed securities by overseas investors.
Foreign investors took away a significant amount of funds from Bangladesh's stock market last year following the rise in the yields of US Treasury notes.
Different frontier and emerging markets may experience a further rise in foreign portfolio investments if the yields of US Treasury notes continue to slide, said Mr Shawon.
The stocks that have significant foreign stakes at present are BRAC Bank, Beximco Pharmaceuticals, DBH Finance PLC, Olympic Industries, Renata and Square Pharmaceuticals.
Foreign shares in these companies are between 13 per cent and 33 per cent as of April this year.