Investors must get return on investment: BSEC chief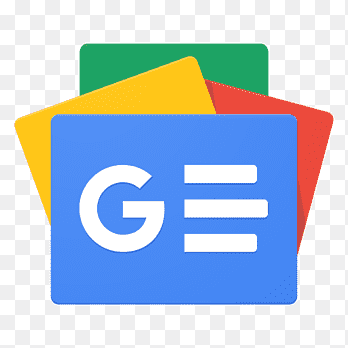 For all latest news, follow The Financial Express Google News channel.
The chairman of the securities regulator said no investors will come to invest if the market operators fail to ensure the safety of investments made with hard-earned money.
The chairman of the Bangladesh Securities and Exchange Commission (BSEC) Prof. Shibli Rubayat Ul Islam on Saturday said at a programme held to distribute new TRECs (Trading Rights Entitlement Certificates) issued by Dhaka Stock Exchange (DSE).
A total of 52 TRECs were distributed at the programme held at the DSE's new office situated at Nikunja in the capital Dhaka.
"A few organisations do not want to comply with rules and regulations. People do not believe that they have the rights of getting return on their investments made with hard-earned money. Why will people give you money if they do not get a return?" Prof. Islam said.
He said the market will be squeezed gradually and will die one day if investors are unable to get return on investment made with hard-earned money.
"No investor will come to a place where investment is not safe". said the BSEC chairman, Prof. Islam, adding that the BSEC is working as a market-friendly organisation.
He said the market operators need to be matured as competition in business operations are increasing across the globe.
"The new TREC holders have to be very innovative and automated to keep pace with the existing market operators," Prof. Islam said.
He said as part of the move to expand the capital, the securities regulator is allowing digital trading outlets across the country.
"We are receiving applications every day for opening digital outlets even in remote areas. Huge money will come to the stock market if we are able to ensure investment safety."
BSEC chairman Mr. Islam also said it's not true that the capital market is a 'non-productive' market. "This market is not only the secondary one. We have a primary market, derivatives and bonds through which businesses are expanded. So, the capital market cannot be termed as non-productive one," the BSEC chairman said.
In his speech, the former DSE president Mr. Rakibur Rahman said the market will witness a daily turnover of Tk 50 billion in next one year.
"Index is not a matter whether it is 10,000 points or 15,000 points or 20,000 points. It only indicates the prices of shares," Rahman said.
He said the index of Indian stock exchange now has stood at 54,000 points and it's not a matter. "Index will rise if the share prices go up."
Mr. Rahman spoke about the index of Indian markets such as NSE and BSEC where over 7, 400 companies are listed, whereas the number of companies listed with the Dhaka bourse is only 343, other than mutual funds.
Md. Rakibur Rahman, also an incumbent DSE director, said the market will sustain and the investors who invested in shares having good fundamentals will get returns. He also applauded the performances of mutual funds.
DSE chairman Md. Eunusur Rahman said the new TRECs will enhance vibrancy of the country's stock market.
"Our capital market outperformed during pandemics and the market cap to GDP ratio rose to 20 per cent," Mr. Rahman said.
DSE director Salma Rasreen spoke for increasing women's participation in the stock market. "Women's should also be offered with special discount in different products including the SME's," Ms Nasreen said.
DSE managing director Tarique Amin Bhuiyan was also present at Saturday's programme attended by DSE's board members, TREC holders and other market operators.
The number of existing stock brokers was 250 before issuing new TRECs. The number TRECs now has stood at 302 including new 52 TRECs.