The central bank now tosses a new brand of Islamic bond called Istisna Sukuk to raise Tk 50 billion for financing a rural infrastructure-development project, officials say.
A six-member Technical Committee, headed by Masuma Sultana, a deputy general manager of the Bangladesh Bank (BB), is working to issue the Shariah-based bond.
The Technical Committee for issuing Sukuk has already written to the Ministry of Finance (MoF) for information on the infrastructure- development project which is set to be implemented with the money.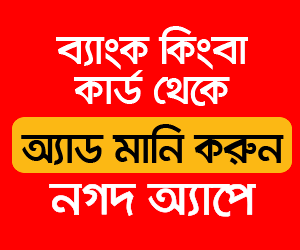 The committee has also expressed willingness to sit with the officials concerned of Local Government Engineering Department (LGED) to know about detail of the project, they add.
"We're thinking about issuing Istisna Sukuk instead of Ijarah one aiming to bring diversification in the market," a member of the committee told the FE Monday about the latest borrowing tool.
He also says Istisna Sukuk is suitable for construction and manufacturing sectors.
'Istisna' means asking someone to construct, build or manufacture an asset. In Islamic finance, istisna' is generally a long-term contract whereby a party undertakes to manufacture, build or construct assets, with an obligation from the manufacturer or producer to deliver them to the customer upon completion.
In practice, the key advantage of an istisna' contract is that it can provide flexibility to the customer, where payments can be made in installments linked to project completion, at delivery or after project completion.
On the other hand, Ijarah Sukuk are certificates of equal value which are issued by the owner of an existing property or asset either on his own or through a financial intermediary, for the purpose of leasing it against a rental from the subscription proceeds. After subscription, the underlying becomes owned by the Sukuk holders.
The central bank, as a special-purpose vehicle (SPV) for the issuance of the upcoming government securities, has already started necessary preparation to issue the third Sukuk bonds.
"We're working to issue the Sukuk by the end of the current fiscal year (FY), 2021-22, for raising Tk 50 billion to implement the rural infrastructure-development project," another official familiar with the development said.
Sukuk is an Islamic financial certificate, similar to a treasury bond and structured to generate returns in compliance with Islamic finance principles.
Earlier on December 29 last calendar year, the government raised Tk 50 billion through issuing the Ijarah Sukuk bonds for the implementation of a need-based government primary school-development project by 2023.
In FY'21, the government raised Tk 80 billion through issuing the first Sukuk for implementation of a safe water-supply project titled "Safe Water Supply for the Whole Country".
The Department of Public Health Engineering (DPHE) is working to implement of the project by June 30, 2025.
In the private sector, BEXIMCO, a leading business conglomerate of Bangladesh, has already issued asset-backed Green-Sukuk bonds worth Tk 30 billion for the first time in the country for expanding its businesses.