Low-cost deposits a boost for Shahjalal Islami Bank, its MD & CEO tells FE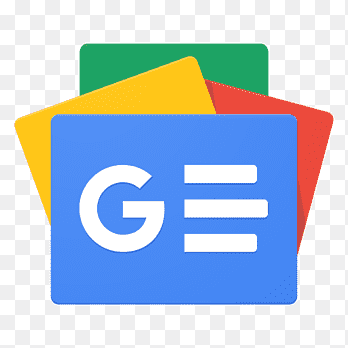 For all latest news, follow The Financial Express Google News channel.
Low-cost deposits along with fee-based income have helped Shahjalal Islami Bank Limited (SJIBL) boost its financial health over the couple of years despite various domestic and global odds, the bank's top executive has said.
After taking charge as managing director (MD) and chief executive officer (CEO) of the bank, M Shahidul Islam launched a campaign with announcing reward and recognition in 2018 for strengthening deposit base as well as mobilising deposits, particularly low-cost ones, from general people.
"We've conducted such a campaign three times in the last four years to reduce our cost of deposit," Mr Islam told the Financial Express (FE) in an exclusive interview recently while explaining the contribution of low-cost deposits to improving financial health of the bank.
The top executive is set to retire on September 30 from the service as he turns 65 years, which is the regulatory retirement age for MDs. With his retirement, he will complete almost 39 years of dedicated services in both conventional and Islamic banking systems of Bangladesh.
"We've been able to explore the potential of our officials through launching such campaigns," the outgoing CEO said, adding that it was a 'wake-up call'.
SJIBL's cost of deposit dropped by 2.92 percentage points to 3.20 per cent in June 2022 from 6.12 per cent in the same month in 2018.
In his tenure of four years as the CEO, he has taken the Shariah-based bank to a new height through his hard work, professionalism as well as charismatic leadership.
"Shahjalal Islami Bank is now a very strong scheduled bank with sound footing," the outgoing CEO said, adding that the bank's net profit more than doubled in the last four years.
"All the key financial indicators of Shahjalal Islami Bank are now staying at a positive territory with an improving trend," Mr Islam said, while describing the latest financial development of the bank.
Total deposit of the private commercial bank increased by more than 34 per cent to Tk 237.86 billion in June this calendar year from Tk 177.73 billion in the same month of 2018, while investment rose by over 36 per cent to Tk 237.86 billion from Tk 174.33 billion.
The performance of the import and export business improved and fee based income of the bank increased and almost doubled during the period through dedicated service and enhanced customer relationship, according to the CEO.
He also said management has been able to reduce the overall cost of the bank by improving efficiency, while the cost to income ratio reduced to 34.26 per cent from around 45.40 per cent in 2018.
Shahjalal Islami Bank is now treated as a highly professional bank with a good image among the customers, the CEO added.
"We're also committed to providing better services to our valued customers through using the latest financial technology (FinTech)," Mr Islam said, in reply to a query.
FinTech is a new technology and innovation that aims to compete with traditional financial methods in the delivery of financial services using smartphones or the internet.
"Shahjalal Islami Bank has already introduced app-based internet banking - SJIBL Net - to ensure customer services anytime anywhere," the CEO said, while describing the bank's FinTech activities.
Regarding Islamic banking system of Bangladesh, the senior banker emphasised the importance of developing a vibrant Islamic financial market with different Shariah compliant instruments to create a new window for investment of the country's Islamic banks.
"An effective Shariah compliant money and capital market will certainly play as catalyst roles to grow Islamic banking in Bangladesh," Mr Islam noted.
The market share of Islamic banks in the total banking system of Bangladesh stood at 26.19 per cent in terms of deposits and 28.52 per cent in terms of investments at the end of June 2022.
Currently, 10 full-fledged Islamic banks have been operating with 1,682 branches out of a total 10,963 branches of the whole banking system. In addition, 45 Islamic banking branches of nine conventional commercial banks and 480 Islamic banking windows of 13 conventional commercial banks are also providing Islamic financial services in Bangladesh.
The senior banker also urged the central bank to take effective measures to explore every opportunity for introduction of Shariah compliant products and formulate a regulatory framework based on experience of other countries.
Before joining the SJIBL, Mr Islam served United Commercial Bank (UCB) Limited as additional managing director and provided the bank with the strategic leadership and was instrumental in strengthening and building the financial institution into a leading market player.
After completing post-graduation in Management from Chittagong University, he started his banking career with National Bank Limited (NBL) as a probationary officer in 1984.
After serving NBL for 14 years in different capacities, he joined Prime Bank Limited in 1997 and served there 11 years in different senior management positions, including branch manager and head of Credit Risk Management (CRM), with his strong leadership and dignity.
He joined UCB as deputy managing director in 2008 and was elevated to the rank of additional managing director on March 01, 2011.
During his long banking career, Mr Islam has gathered vast experience in almost every key areas of banking like corporate, SME, foreign trade, consumer banking, credit risk management, syndicated finance, foreign investment, finance as well as treasury.
The senior banker has been honoured with the prestigious "Islamic Finance Personality of 2020" Award conferred by renowned UK-based financial think-tank Cambridge IFA.
This award recognises achievements and efforts exhibited by institutions and individuals to promote and sustain the Islamic finance industry in the local and global sphere.
Besides, Shahjalal Islami Bank had won many local and international accolades under his skilful leadership in the past four years, including ICAB, ICMAB, ICSB, SAFA, 3 G Award from Cambridge IFA and International Finance Awards by International Finance Publications of the United Kingdom.
Currently, the SJIBL serves a large customer base comprising individuals and institutions through a network of 132 branches across the country.