Property sales dive, as middle-class struggles to cope with shocks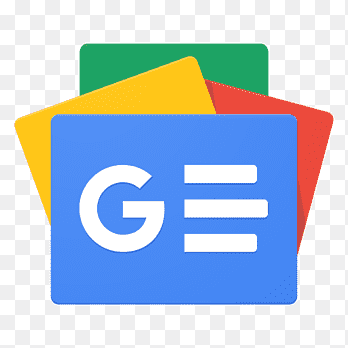 For all latest news, follow The Financial Express Google News channel.
Property developers' earnings have plunged as their larger consumer segment, the middle-class, are running short of savings.
The overall construction cost went up 20 per cent in FY23, compared to FY22, leading to a jump in apartment prices. On the other hand, persistently high inflation reduced people's purchasing power, as they are spending more on their priority needs.
In consequence of that, the demand for apartments fell in Dhaka, Chattogram, and other big cities across the country.
Sales of flats had a steep 33.33 per cent fall in FY23 in the capital city alone, compared to the previous fiscal year. The projects targeting the middle-class people bore the brunt of the decline in sales, which was reflected in the earnings results of the listed companies in the housing sector.
For example, apartment sales of Eastern Housing plummeted 40 per cent year-on-year in FY23. The company steered its focus to land sales in the year to make up for the loss of business.
Two scenarios opposing each other
Economic turmoil, however, did not impact sales of high-end properties.
"The demand did not ebb [in this segment]. In fact, some people bought more than one flat [in FY23]," said Alamgir Shamsul Alamin, president of the Real Estate & Housing Association of Bangladesh (REHAB).
Property sales in areas, such as Bashunhara, Mirpur, Sheorapar, and Kazipara in Dhaka were down in FY23, compared to FY22, as opposed to Gulshan and Baridhara.
Basic Real Estate sold off apartments in upscale neighbourhoods, Gulshan for an instance, at 25 per cent higher prices to Tk 25,000 per sqft in FY23, said the company's Managing Director Mohd. Ansar Ali. But prices could not be hiked as much for apartments in Mirpur or Kazaipara, he added.
It is a well-known fact that wealthy people have the ability to absorb economic shocks. But Mr Alamin, who is well aware of the sector as the chief of the association of 1,191 developers, shed light on another aspect.
He said many of the rich had been earning even more than before in the ongoing economic slowdown, while fixed-income people saw their ability to save money squeezed.
For example, a garment exporter saw his or her income go up from Tk 90 against each dollar earned to Tk 115 per dollar between FY21 and FY23. Similarly, remittance earners' income grew significantly during the period.
Factors contributing to slowdown in property business
Prices of every component of construction, including steel, cement, sand, stone (crushing), bricks, thai aluminium and grill & railing, shot up in FY23 from FY22.
Apart from that, oil price was higher in FY23 from a year ago, increasing the freight cost. High dependency on imports for raw materials escalated the construction cost. In case of cement, the main raw material, clinker is purchased from overseas, while for rod, scrap metal is imported.
The dollar gaining strength against the taka drove upward pressure on cost further.
Moreover, the Detailed Area Plan (DAP) meant for 2022-2035 had initially put some restrictions in terms of floor area ratio (FAR). Those restrictions have been eased, allowing developers to use more floor area - a higher and wider building on a piece of land.
The REHAB president said developers had refrained from taking up new projects in FY23 due to the restrictions, fearing loss.
Sales in industrial segment
Industries have also been investing less in infrastructure. That is the reason why Bangladesh Building Systems, which mainly manufactures pre-engineered steel buildings, reported a loss of Tk 165 million in FY23, whereas it earned a profit of Tk 269 million the year before, according to its earnings disclosure.
The same goes with Dominage Steel Building Systems that showed its profit plunge by 93 per cent in FY23, compared to FY22.
"Our business depends on others' business. If anyone goes for business expansion, we get a work order," said the chief financial officer of the Dominage Steel Building, Md. Moinul Arefin.
The scenario in the sector will change once the dollar-taka exchange rates become stable.
Also, ahead of the election, no one would like to put money in properties.
"People are not investing as the election is approaching. We are not getting work orders. After the election it may change," said Mr Arefin.