Earnings Per Share (EPS) of AAMRANET increased by 60 per cent to Tk 1.18 for Q1 2017 as against Tk. 0.58 for Q1 2016.
This is attributed to a 102.4 per cent rise in net profits after income tax from Q1 2016 to Q1 2017. Last year the amount was Tk. 30,919,531 and this year it increased to Tk. 62,594,256.
There was a sizeable increase in deferred tax income reported by the company in Q1 2017 of Tk 11,113,720 against the deferred tax expense of Tk 116,429 of Q1 2016.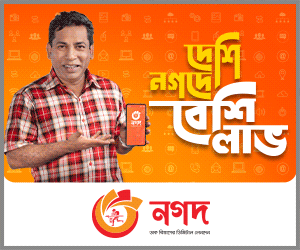 Profits before income tax showed a rise of 58 per cent after considering the large deferred tax income, profits after income tax showed a rise of 102.4 per cent.
Revenue of the company showed an increase of 10.5 per cent from Tk. 214,807,939 in Q1 2016 to Tk. 237,312,501 in Q1 2017.
There is, however, a 26.2 per cent rise in gross profits from Tk 82,985,699 to Tk 104,743,739.