Capital gains largely lure investors into staking big bets on stocks which spur steady rally of the bourses as returns on bank deposits and other investment tools shrink, according to market analysts.
The regulatory measures taken to keep liquidity unaffected and unusual price rises of small-cap companies also played their part in this surge amid lower dividend yield of a large number of securities.
Following increased participation of investors, DSEX, the broad index of Dhaka Stock Exchange (DSE), had soared over 100 per cent or 3,655 points since 18 March 2020 to settle at the highest 7,258 on Thursday since its inception in 2013.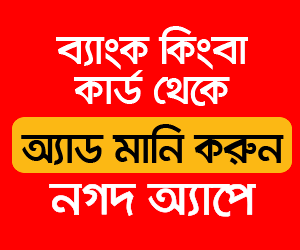 "It's true that the market had been underpriced for a long time. But the sudden rally is not rational, and capital gains are the main reason behind investors' increased participation…," said Faruq Ahmad Siddiqi, former chairman of the Bangladesh Securities and Exchange Commission (BSEC) about the secrets of surge.
Daily turnover, another important gauge, also swelled to an estimated Tk 28 billion on average in the bygone week on the country's premier bourse.
The market had been in the doldrums for the past eight years.
Now, the index is touching the 8,000-point mark whereas many good stocks are undervalued amid abnormal price hike for the companies with weak fundamentals.
Mr Siddiqi thinks the market has not touched the danger zone, but the recent rally in shares seems 'irrational' as listed companies' performance do not match such upswing.
"It'd be better if the market sustained at the current level, and there is scope to think about cautionary measures in this regard," he adds.
Market operators also said the slump in returns on bank deposits, among other investment tools, played a pivotal role in the recent market rally through change of investment course.
On January 03 last, the DSEX closed at 5618.95 points which ballooned to 7258.74 on Thursday. However, there was slight price correction yesterday (Sunday).
So, the market registered 29.18-percent returns during the period, whereas most banks now offer depositors below 4.0-5.0 per cent interest rates.
The DSEX has jumped 20 per cent or 1203 points within three months while the index more than doubled since the pre-pandemic period in March 2020.
The record-breaking rally continued for the past eight straight sessions, thus raising questions over overvalued stocks.
Market capitalisation of the prime bourse had surged by Tk 766 billion in three months to hit an all-time high at Tk 5.86 trillion on Thursday, driven by inclusion of some large-cap IPOs, including the largest-ever Robi Axiata.
To keep the liquidity flow unaffected, the BSEC raised upper range of broad index on August 13 to make available credit facility as per the margin- loan ratio.
The ratio against investment will be 80 per cent if the DSEX remains below 8,000. The mark was earlier below 7000.
The loan-ratio directive came a day after the Bangladesh Bank (BB) asked banks to submit reports on investments, including the portion ploughed into the stock market, on a day-to-day basis.
When asked, BSEC chairman Prof Shibli Rubayat Ul Islam said they were not concerned over the rise of index as they will look into whether companies' shares are overpriced in the context of P/E ratio.
"We've stopped credit facilities against the shares of companies having P/E ratio above 40 and the warning level of a company's P/E ratio is 35," he adds.
Normally, the ratio 15 is considered standard and the percentages of the companies' growth are expected to be equal to P/E ratio.
"Investors will judge at what P/E ratio they will invest in securities. We think the market is yet to touch the warning level," comments Mr Islam.
Former DSE president Md Rakibur Rahman at a programme last week said the market would witness a daily turnover of Tk 50 billion in the next one year.
Index is not a matter--whether it is 10,000 points or 15,000 points or 20,000 points, he observed.
"Index at Indian stock exchange has now stood at 54,000 points and it's not a matter whether it will rise if share prices go up," says Mr Rahman.
Over 7,400 companies are listed with the Indian stock markets like NSE and BSEC, whereas the number of companies listed with the Dhaka bourse is 343, other than mutual funds, only.
Dividend yield, other than bonus shares, of only nine listed securities ranged from 10.1 to 14.8 per cent and the yield of 29 securities from 5.1 to 9.9 per cent.
The dividend yield of 213 listed securities ranged between 0.1 per cent and 4.6 per cent.
Last week, Mr Islam spoke about an investor's right to get returns and said nobody would come to the stock market in case of listed companies and market operators' failure to ensure their returns.
Asked whether investors are getting due returns, the BSEC chief said the commission has addressed the issue.
"We're taking measures against the companies which are reluctant to give returns to investors."
Talking to the FE, some operators said regulatory measures like the restructuring of boards of errant companies and the formation of capital- market-stabilisation fund restored investor confidence in the market.
"The capital market remained undervalued for a long time and investors' participation increased following the recent momentum," said VIPB Asset Management CEO Shahidul Islam, on a note of optimism.
He said the market was yet to be overpriced except the irrational hike in share prices of companies having poor fundamentals.
As the DSE queried recently, a large number of small-cap companies said there was no undisclosed price-sensitive information behind this hike in their shares.
Ten large-cap companies, including Grameenphone, Walton, Robi, Renata and British American Tobacco Bangladesh Company (BATBC), have an estimated 44-percent share in market capitalisation.
As a result, price appreciation of large companies plays an important role in the rise of index.
Of the large-cap companies, share prices of BATBC, Renata and Grameenphone have risen ranging from 10 per cent to 22 per cent in the past three months.
Many small-cap companies have seen an abnormal price hike for months despite having no undisclosed price-sensitive information behind such surge.
Of the companies, Paper Processing & Packaging returned to the main board from OTC market on June 13 and its share price was Tk 17.60 each on the day.
On Thursday, the company's share price closed at Tk 235.30 each, jumping 1,237 per cent since its comeback.
Insiders said general and institutional investors' participation rose following the market uptrend.
According to the BSEC, 23 out of 32 listed banks made a consolidated investment worth Tk 143.63 billion in the stock market as of July 31.
BSEC officials say these banks have further scope to increase investment in line with the stipulated limit.
They suggested that the central bank work in this regard.
But BB officials say they cannot put pressure on banks, which have liberty of setting their respective investment limits within the stipulated range.
[email protected] and [email protected]