Foreign portfolio investment: Its rise before decline over a decade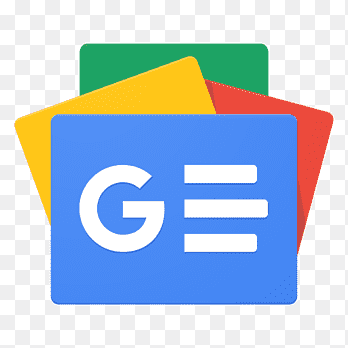 For all latest news, follow The Financial Express Google News channel.
Foreign investors have been withdrawing more money than injecting into the Bangladeshi securities since 2018 in contrast to what had happened over the previous six years to 2012.
That is the reason why the net position of foreign portfolio investment was positive between 2012 and 2017. For the years onward, it has been in the red.
The factors that changed the flow of foreign money range from liquidity flow, performance of blue-chip stocks, yield from developed markets to the unraveling of weaknesses of the country's banking sector, floor price and macroeconomic concerns.
There were often more than one elements intertwined to draw investors in or drive them away.
For example, the strong liquidity flow into the Dhaka Stock Exchange (DSE) in 2021 failed to increase foreign investments because of the floor price, which was in place for the first half of the year.
The DSE broad index advanced 20 per cent, or 1,138 points, and the daily turnover rose up to Tk 29 billion in the year. A majority of the sessions recorded daily turnover of more than Tk 10 billion that year because of a rush of local funds. Since investment opportunities had shrunk because of Covid restrictions, local people injected their savings into the stock market, pushing the index up.
But overseas investors sold securities worth Tk 49.5 billion while their share purchase was equivalent to only Tk 24 billion. That means more foreign money left the market than what was invested in 2021.
As Russia invaded Ukraine last year, the securities regulator again imposed the price restriction in June to stop the market from going into free fall. This time liquidity flow plunged. The DSEX fell 647 points, or 9 per cent, in 2022.
Investors watched their assets become illiquid for a lack of buyers at floor prices of securities.
The crisis deepened as yields on investments in western countries rose in 2022 due to interest rate hikes aimed at calming down inflation, said market operators.
Not only Bangladesh but also other frontier markets saw withdrawal of foreign investments that year to divert funds into higher yielding markets.
The outflow of funds persisted as of July this year though share transactions came down significantly since the floor price made buy-sell of shares almost impossible. As a result, the market turnover dropped drastically.
The present market scenario hardly reminds us of the rosy picture in 2012-2017. The net position of foreign portfolio investment was positive for the six years in a row, meaning more money flowed in than out.
The DSE introduced the broad index DSEX in January 2013 with a base of 4,055 points replacing the previous benchmark index DGEN.
From the time until December 2017, the DSEX went up 54 per cent, or 2,189 points, to 6,244 points.
In 2017, blue chip securities were rising high and that attracted investments in those stocks.
The daily average turnover was recorded at Tk 8.74 billion in 2017, which slumped to Tk 5.51 billion in 2018.
Managing Director of Prime Bank Securities Md. Moniruzzaman said increased liquidity flow in the country's stock market in 2013 had attracted huge foreign investments.
Chief Executive Officer (CFO) of BRAC EPL Stock Brokerage Ahsanur Rahman factored in a policy decision apart from the market's rally at the time.
He said the central bank allowed local brokerage firms to share their commission with foreign stock brokers in 2013, which encouraged investors abroad to put money in Bangladesh's stock market.
However, before anything else foreign investors like to see liquidity flow in a market. Market rallies and high turnover volumes in the DSE until 2018 played as luring factors.
The flow of money went in reverse since 2018. The broad index DSEX declined 869 points or 14 per cent in the year. The following year, the index dipped 1,013 points or 18 per cent.
Moniruzzaman said frontier markets had gone through depressed periods both in 2018 and 2019. Foreign investors did not consider many of these markets, including Bangladesh, as lucrative spots for investments.
Also, when the weaknesses of the banking sector were laid bare, substantial amount of money was withdrawn from bank stocks in 2020, Moniruzzaman added.
The year also witnessed the imposition of the stock price movement restriction for the first time.
In 2020, the DSE saw the highest total sale amounting to Tk 65 billion from foreign portfolios against purchases worth Tk 39 billion, despite the fact that the broad index advanced 949 points or 21 per cent in the year.
The floor price introduced in March 2020 hampered price discovery. On top of that a disruption in the global supply chain for Covid brought down foreign investments in the market.
CEO of BRAC EPL, Mr. Rahman said he had observed a rise in participation in August this year. "Many of them [foreign investors] requested us to arrange meetings with good companies."
In January this year, sales of Tk 1.35b, the highest, were recorded while purchases were worth Tk 212.61 million.
The stock brokers said foreign investors fixed their allocations of new investments for frontier and emerging markets at the beginning of a year.
"Sell and buy of substantial amounts are executed in this month to rebalance foreign portfolios," said Salim Afzal Shawon, head of research at BRAC EPL Stock Brokerage.
Then in February, global investment research firm Morgan Stanley Capital International (MSCI) in its latest quarterly review announced its decision to bring no change in measuring Bangladeshi stocks' performance in its frontier markets' index.
The decision was made due to the deterioration of liquidity situation for the floor price. If a country's stock performance is not reviewed by the MSCI, many foreign portfolio investors are unable to understand what is happening in that market.
In consequence, the month saw the highest negative position of Tk 1.24 billion in foreign transactions. The DSE's daily turnover volumes hovered between Tk 2.31 billion and Tk 5.81 billion in February.
A sort of recovery began in March but that did not last long.