Share price of Jute Spinners, a "Z" category company, is soaring despite the company's production suspended more than a year.
Within three consecutive sessions, the company's share price jumped nearly 11 per cent or Tk 11.30 each to reach at Tk 114.60 on Tuesday.
Despite suspension of the company's production, its share price jumped 128 per cent or 64.40 each in the last one year.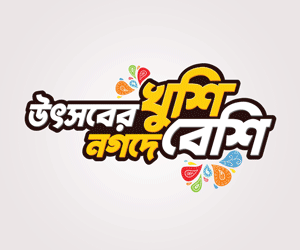 Following the recent abnormal price hike of the company's share, the Dhaka Stock Exchange (DSE) served show-cause notice on the company.
The company informed the DSE today (Wednesday) that there is no undisclosed price sensitive information for recent unusual price hike of its shares.
"We are surprised seeing the unusual price hike of shares and the volume of trade in the market," said the company's statement posted on the Dhaka bourse's website.
The company noted that their mill is closed since June, 2016 and they have no undisclosed decision/information relating to the company's operation/profitability regarding unusual price hike in the market and the reason behind the unusual price of shares of the company is fully unknown.
The "Z" category company, which was listed on the Dhaka bourse in 1984, failed to pay dividend over the years.
The company's paid-up capital is Tk 17 million and authorised capital is Tk 35 million, while the total number of securities is 1.70 million.
Sponsor-directors own 39.82 per cent stake in the company while the institutional investors own 23.20 per cent and the general public 36.98 per cent as on November 30, 2017, the DSE data shows.