The first week of the New Year ended marginally higher as some investors have kept their appetite for large-cap stocks, especially power-sector issues.
Analysts said the Dhaka Stock Exchange (DSE) maintained the positive trend this week, largely supported by fuel and power-sector stocks along with a few selective stocks from textile and engineering sectors, pushing the core index above 6,300-mark.
"Considerable gains in large-cap stocks from power, engineering and telecommunications sectors have contributed to the rise in market indices," said an analyst at a leading brokerage firm.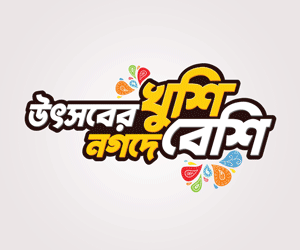 The fuel and power sector posted the highest gain of 3.61 per cent, followed by engineering sector (2.85 per cent) and telecommunications (1.64 per cent).
This week featured four trading sessions as the market remained closed on Sunday on account of bank holiday. The first three sessions closed higher but the last session saw marginal correction on Thursday.
Week-on-week, the prime index, DSEX, settled 58.32 points or 0.93 per cent higher at 6,303.
The two other indices also finished higher. The DSE 30 Index, comprising blue chips, advanced 12 points or 0.53 per cent to settle at 2,295, while the DSE Shariah Index (DSES) gained 17 points or 1.22 per cent to close at 1,407.
The port city bourse Chittagong Stock Exchange (CSE) also ended higher with CSE All Share Price Index -- (CAPSI) -- advancing 227 points or 1.18 per cent to finish at 19,495.
The Selective Categories Index of the port city bourse-CSCX-also gained 133 points or 1.14 per cent to close at 11,782.
"Index return was largely powered by fuel and power sector stocks along with a few selective manufacturing stocks from textile and engineering sectors," commented LankaBangla Securities, a stockbroker, in its weekly analysis.
The stockbroker noted that the index had recovered from four-week correction phase in the week before and the recovery has continued, but overall turnover levels are yet to return to last year's average.
Turnover, the crucial indicator of the market, stood at Tk 5.19 billion, which was 8.68 per cent higher than the previous day's average of Tk 4.78 billion.
The banking sector kept its dominance on the turnover chart, accounting for 25 per cent of the week's total turnover, followed by textile (14 per cent) and engineering (10 per cent).
According to EBL Securities, a stockbroker, investors' expectation was positive towards the market as they started taking fresh position for rebalancing their portfolio.
The stockbroker noted that the market participants were active from both sides of the fence throughout the week. The market turnover slightly improved as idle investors started making entry.
The market capitalisation of the DSE also advanced 1.03 per cent as it was Tk 4,229 billion on the opening day of the week and it rose to Tk 4272 billion on Thursday, the last trading day of the week.
Among the large cap sectors, fuel and power, engineering, and non-bank financial institutions registered a positive movement with 3.61 per cent, 2.85 per cent and 2.34 per cent gains respectively.
Textile, telecommunications and pharmaceuticals sectors also gained 2.60 per cent, 1.60 per cent and 1.24 per cent respectively, but banking and cement sectors lost 0.77 per cent each.
The gainers took a strong lead over the losers as out of 339 issues traded, 231 closed higher, 85 lower and 23 issues remained unchanged on the DSE trading floor.
With its 6.51 million shares worth Tk 1.24 billion changing hands, the United Power Generation and Distribution Company topped the week's turnover chart, followed by Dragon Sweater (Tk 679 million), Lafarge Surma Cement (Tk 604 million), Paramount Textile (Tk 483 million) and Islami Bank (Tk 436 million).
Dragon Sweater was the week's best performer, posting a gain of 22.81 per cent while Alif Industries was the week's biggest loser, shedding 15.80 per cent.