Renata Limited (formerly Pfizer Limited) has decided to establish a subsidiary company in United Kingdom after fulfilling necessary regulatory requirements to export products to the European countries.
The name of the subsidiary will be 'Renata (UK) Limited' as the company's board of directors approved a proposal in this regard, Renata sources said.
The company also received registration for two products in the UK. The sales of Hydrocortisone 10 mg and 20 mg tablets started in February in the UK market.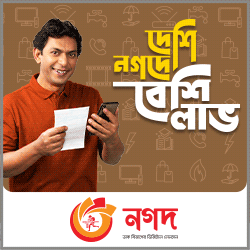 The government of Bangladesh also approved acquisition of two abbreviated new drug applications (ANDAs) by Renata.
"We have also made good progress regarding entry into the US market. The product-license market is quite active in the USA, so apart from developing products on our own, we expect to acquire rights to products for fast entry into the largest market in the world," said Dr Sarwar Ali, chairman of Renata.
"Our outlook is positive in 2018," said Mr Ali.
He noted that there are two risks worth bearing in mind, viz., major socio-political uncertainty and a large depreciation in the value of the Taka which can raise the cost of imports.
The company made a net profit of Tk 2.62 billion in the year ended on June 30, 2017, registering an increase of 19 per cent, from Tk 2.21 billion in the previous year.
The company's sales also grew by 13 per cent in 2017 as the company's total sales stood at Tk 16.04 billion which was Tk 14.20 billion in the previous year, according to the company's annual report, 2016-2107.
"Our performance for 2017 was satisfactory. While sales grew by a modest 13 per cent and net profit rose by a respectable 19 per cent," the chairman of Renata, in its annual report, 2017 said.
Mr Ali said in the last few years, the company achieving double-digit growth in pharmaceuticals business, but is becoming quite a challenge due to the paucity of new pharmaceutical products in the world.
The drug maker's share closed at Tk 1,236.40 on Thursday, registering an increase of 0.45 per cent over the previous session.
Renata Limited, which was listed on the Dhaka bourse in 1979, disbursed 130 per cent cash and 15 per cent stock dividend for the year ended on June 30, 2017.
The company's paid-up capital is Tk 700.30 million, authorised capital is Tk 1.0 billion and the total number of securities is 70.03 million.
Sponsor-directors own 51.16 per cent stake in the company while institutional investors 17.61 per cent, foreign investors 22.38 per cent and general public 8.85 per cent as on April 30, 2018.
The company made a net profit of Tk 2.62 billion in the year ended on June 30, 2017, up by 19 per cent, from Tk 2.21 billion in the previous year.
In January-March 2018 quarter, the company's consolidated earnings per share (EPS) stood at Tk 11.06 as against Tk 8.87 for January-March 2017.
In the nine months, from July 2017 to March 2018, consolidated EPS was Tk 31.14 as against Tk 26.26 for July 2016-March 2017.
Renata products are exported to Afghanistan, Cambodia, Ethiopia, Guyana, Honduras, Hong Kong, Kenya, Malaysia, Myanmar, Nepal, Philippines, Sri Lanka, Thailand, United Kingdom, and Vietnam.
The company has eight manufacturing facilities spread over three manufacturing sites. In addition Renata Oncology Limited has two manufacturing facilities. Distribution of products is carried out by 19 depots across the country.
Renata is one of the leading and fastest growing pharmaceutical and animal health product companies in Bangladesh.
The company started its operations in 1972 as Pfizer (Bangladesh) Limited.
In 1993, Pfizer transferred the ownership of its Bangladesh operations to local shareholders and the name of the company was changed to Renata Limited.
The core businesses of Renata are human pharmaceuticals and animal health products.
In Bangladesh it is the fourth largest pharmaceutical company and the market leader in animal health products.