Shurwid Industries Limited, a 'Z' category company, has incurred losses in last three consecutive years allegedly due to a crisis in management as well as short supply of electricity and gas.
As a result, the company failed to recommend any dividend for the years -- 2015, 2016 and 2017.
On the other hand, the company's sponsor-directors were not holding the shares needed to comply with the rules set by the securities regulator.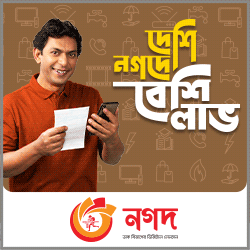 The shareholders on Thursday, however, approved a resolution to reduce the company's paid-up capital. The resolution was placed before the annual general meeting of the company as per a decision by the board of directors.
The objective of the resolution is to reduce the accumulated loss and enhance the capacity so that the company could recommend dividends in future.
The loss per share stood at Tk 0.03 in 2015, Tk 0.04 in 2016 and Tk 0.57 in 2017, according to the company's financial statement.
In its financial statement, the company said that the board of directors recommended no dividend for 2016-17 because of comprehensive losses due to insufficient supply of electricity and failure in connecting gas line.
Engineer Mahmudul Hasan, chairman of Shurwid Industries, said the company started incurring losses after 2014 due to electricity shortage and complexities in the management.
"Another group took over the company from us forcefully. But they failed to maintain the profit trend," he said, with an allegation that the liabilities also increased during the period of that management.
"Finally, that management handed over the operation to us again on October 5 last year, being unable to run the company."
The then board of directors of the company decided to handover the management to Eurodesh Group due to failure in running the company amid gas and electricity crisis.
Asked about the insufficient shares jointly held by the sponsor-directors, Mr Hasan said they would hold required amount of shares and expressed the hope to bring some other developments in the near future.
Shurwid Industries reported profit for the January-March 2018 quarter against a loss incurred during the same quarter of the previous year.
The company's EPS was Tk. 0.43 and net asset value (NAV) per share was Tk. 11.51 for January-March 2018.
As of June 30, 2016, the sponsor-directors of Shurwid Industries held 32.62 per cent shares, but it reduced to only 9.99 per cent as on March 31, 2018.
According to latest information of Dhaka Stock Exchange (DSE), the general public held the rest 90.01 per cent shares.
As per the directive of the securities regulator, the sponsor-directors of a listed company jointly will have to hold at least 30 per cent shares.