1,000 RMG factories run on sub-contract
They are not associated with BGMEA, BKMEA posing safety risks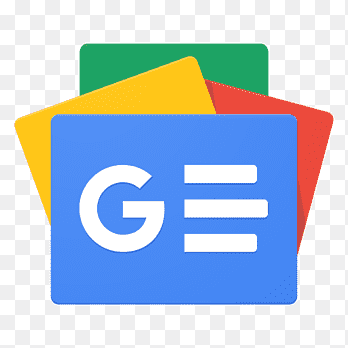 For all latest news, follow The Financial Express Google News channel.
More than a thousand readymade garment (RMG) factories across the country, which mostly operate on sub-contract, are not associated with any of the two apparel apex bodies - BGMEA and BKMEA.
As a result, these factories pose safety risks to workers as the majority of them remain outside the inspection purview that took place after the Rana Plaza building collapse, industry insiders said.
After the Rana Plaza tragedy, some 3,500 export-oriented RMG factories, having membership of either Bangladesh Garment Manufacturers and Exporters Association (BGMEA) or Bangladesh Knitwear Manufacturers and Exporters Association (BKMEA), were inspected by the western retailers, erstwhile Accord and Alliance, and under an ILO-government joint initiative.
But the factories that were not registered with the BGMEA and the BKMEA remained outside the fire, electrical and structural integrity inspection purview.
Meanwhile, the number of such non-member factories has increased over time in the country due to flooded work orders, added the insiders.
According to the Mapped in Bangladesh (MiB), there are a total of 1,104 non-member garment factories out of the 3,861 units mapped as of June last.
MiB, a 5-year project to develop a digital database of RMG workers since April 2017, has already created a database of RMG factories, covering factory name, address, GPS, registration status, building type, worker, exporting countries, customers, and certification.
These 1,104 non-member factories have created employment for some 0.22 million workers - 40.53 per cent male and 59.47 per cent female workers, according to MiB data.
Out of the 1,104 units, some 488 are knitwear, 309 sweater and 192 woven, while the rest 115 are mixed item manufacturers.
More than 400 factories obtained either registration or license from the Department of Inspection for Factories and Establishments (DIFE), while only 40-50 units were listed with erstwhile Accord and Alliance and national initiative, data showed.
According to a joint study by the Centre for Policy Dialogue (CPD) and Christian Aid in Bangladesh, on an average, the surveyed RMG employers have a shortage of 44 workers in their factories each.
This shortage of workers against the higher amount of export orders led to the formation of a number of new subcontracting factories, said the study.
These subcontracting factories are mostly not inspected for compliances by both the brands and the government authorities.
Moreover, child and juvenile workers are being hired in these factories to meet up the demand for worker shortage, added the study.
Industry insiders said there are a good number of such non-member factories that are sister concern of large BGMEA or BKMEA members.
When asked, Fazlee Shamim Ehsan, vice president of BKMEA, claimed that none of them are exporters, saying exporters must have utilisation declaration (UD) certificates for shipments abroad.
As they are not members, they don't get such UD certificates, he added.
To be an export-oriented factory, they must have 80 per cent overseas sales, he explained.
Majority or 70 per cent of such factories were closed during the Covid time while 50 per cent of them re-opened after the Covid period.
Some of them operate on sub-contract and produce goods for the export-oriented garment factories, for example, they do
dying or other supply chain related production, he claimed, adding they were registered with their respective associations.
About 20-50 per cent of their operation might engage in export-related production, while the rest of the time they produce for the local market, Mr Ehsan added.
Responding to the FE, BGMEA President Faruque Hassan said no non-compliance factories could get the trade body's membership.
DIFE is responsible for ensuring workplace safety in such units, he noted.
Mr Hassan, however, said they are trying to bring the non-member factories under the RMG Sustainability Council (RSC) - the successor of Accord activities in Bangladesh - but yet to make any progress due to non-agreement between brands and representatives of workers.
The BGMEA president agreed that all factories must be compliant.
Talking to the FE, CPD Research Director Dr Khondaker Golam Moazzem said with the rise in export orders and graduation in the sector, many non-member factories faced closure, some reopened later on, while some factories started operations anew - these are mostly small in size.
For the safety of workers, they must be brought under regulation as there is apprehension that they might not be included in any of the inspection activities like RSC, he said.
There might be two ways - ensuring DIFE registration for the factories and bringing them under inspection purview, he suggested, adding that the industrial safety council (ISC) under DIFE must be strengthened.
Also BGMEA and BKMEA, spontaneously, should make them members, he said.
Unfortunately, both the trade bodies are not willing to make them members, he said, adding that brands also have responsibility in this regard.
None of them can ignore or deny their responsibilities if any untoward incident in the sector takes place in future, he noted.
The trade bodies can make them associate members initially and make them compliant gradually by ISC or RSC, he suggested.