5G in unready market to cost huge funds, says Telenor exec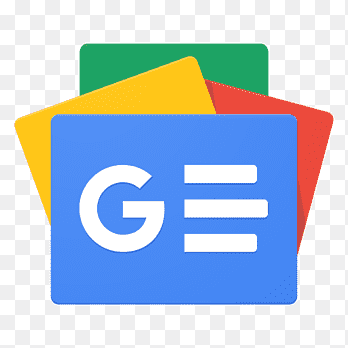 For all latest news, follow The Financial Express Google News channel.
Norwegian telecom major Telenor said the 5G push for an unprepared market would cost a company huge capital and squeeze the country's foreign currency balance.
Talking to the FE, on the sidelines of the just-held Bangladesh Business Summit-2023, a top executive questioned what good 5G would bring if the country has not fully utilised a significant sum on 4G technology as yet.
"So, if you push for 5G too hard, too early, it's not going to do anything good… it's going to absorb a lot of capital, not only for the players, but also for currency balance, exchange balance and dollar balance of the country," said Jørgen C Arentz Rostrup, Telenor executive vice-president and head of Telenor Asia.
Telenor is the parent company of the country's largest telecoms carrier Grameenphone.
Rostrup, also chairman of the GP board, said if the ecosystem is not ready, the country is not ready. So, 5G will not change much.
"This really needs to be done in a careful and conscious way… then we're ready when we decide together with others and together with the government to go on this," he said.
"Small enterprises on board, public services on board, collaboration in the industry and with the governments on many things, regulatory systems, stable outcomes, forward looking perspectives and all this gradually building up to the journey."
However, he stated that GP, and its industrial sponsor Telenor, is very ready, technically, to apply 5G.
"We're applying 5G in many markets globally as Telenor," he said, adding that GP also technically prepared and understands what this is about.
"We're running pilots… we are running some use cases… we have a timeline to roll out the spectrum and so on and so forth," he said.
Mr Rostrup said digitising SMEs and the public sector and also focusing on digital skill training are keys to the country's journey to be a developed and prosperous country.
A very small portion of around 2.0 million new job-seekers have formal skills training before entering the labour market.
"I'm sure the number is improving every year and still 2.0 per cent of 2.0 million are having formal skill, meaning very few people are having formal digital skills."
The Telenor head of Asia said the government has been talking about that there should be 3.0-million tech jobs in Bangladesh over the next few years.
"But where they are coming from, it's great to have a vision but how to get there?" he went on to say.
"We're trying to work on it. We worked with A2i… We're partnering for payment methods. We have more… public services using digital payment method for their services."
Mr Rostrup said GP is working with small and medium enterprises to help them expand their digital base of how they do their business.
"We're working with upskilling future nations with BIDA and UNDP, working with CISCO on training several thousand people in tech and cybersecurity," he said.
The board is asking GP to really push this and support in that simply because it is a tremendous prerequisite for moving this ambition.
As GP completed 25 years in Bangladesh, Mr Rostrup said the mobile phone operator is now the digital partner and growth partner of the country.
"Twenty-five years ago, we came in and started working here. I believe it has been good for Bangladesh, it has been good for Telenor," he cited.
Telenor is currently doing two mega mergers in Malaysia and Thailand, yet GP is the biggest business of Telenor in Asia.
"We're now doing two mega mergers in Malaysia and Thailand… never have been done bigger mergers in telco before in 'CelcomDigi' and 'dtac True… but we still have more customers in Bangladesh even after these two mega mergers."
The GP chairman said the country has been through phenomenal growth, and hopefully that can continue.
GP is going to invest more and expand more in the country to modernise its operations.
"We're really working hard on the quality of service issue," Mr Rostrup said, adding that the improvement of quality in GP network is now recognised globally.
But GP alone cannot improve everything, he added.
"Regulatory help is needed to improve network… There are a lot of external factors here… We need help from the regulatory side… We need to get access to sites."
"We need help to stop some boosters and jammers that are installed and that are probably not regulated and approved. And when we're talking about the complexity of all these factors in a booming city of Dhaka, these elements really matter on the last mile of quality."
"We want to be better, but we need help. We are there now and I feel the government is also seeing this and understanding this," added Mr Rostrup.