The government has allowed additional two hours' overtime for the country's export-oriented ready-made garment (RMG) sector for six months amid the coronavirus pandemic, sources said.
According to labour law, a worker in a garment factory works eight hours a day and 48 hours a week.
Factories are permitted to ask workers to do overtime by two hours daily on the condition of giving double wage for the overtime period.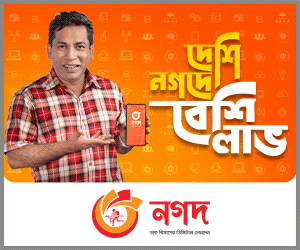 Now, an export-oriented garment factory can ask its workers to do overtime by additional two hours or a total of four hours a day, the sources explained.
On April 13, the labour and employment ministry issued a circular to this effect, exempting the apparel sector from labour law provisions of 100, 102 and 105 regarding working hours and overtime.
"The six-month conditional waiver will come into effect from April 17," according to the circular.
It stipulates that workers must be paid a double wage for overtime than regular work hours and no worker would be forced to do overtime more than four hours a day.
Weekly holiday must be given and no overtime could be performed if any workers are not willing to do the same, added the circular.
The eight-point condition also included ensuring the Covid-19 health and safety guideline issued by the government authorities concerned.