The government has turned down the Bangladesh Agro-Processors' Association (BAPA)'s proposal for providing cash incentive for the export of fragrant rice.
The BAPA in a recent letter to commerce ministry suggested re-incentivising exporters of aromatic rice to facilitate export earnings, officials said.
Food ministry is also against such facility on the export of scented rice, according to them.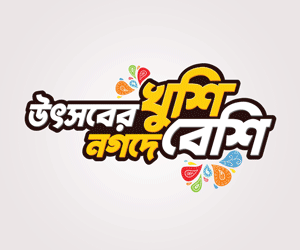 Cash incentive for fragrant rice export was withdrawn on 25 August 2009. It was introduced in October 2005.
When contacted, a senior commerce ministry official says currently there is no option to reconsider this facility for aromatic rice exporters.
According to the export policy (2018-21), there are opportunities to export 25 types of aromatic rice subject to special approval from commerce ministry.
Presently, the ministry allows export of aromatic rice on a case-to-case basis.
According to sector insiders and organisations concerned, the demand for Bangladeshi fragrant rice has increased globally for more than a decade.
Different private firms export an estimated 10,000-16,000 tonnes of aromatic rice every fiscal year.
Besides, 4,500-10,000 tonnes are exported for expatriate Bangladeshis who are working and living in different countries.
Packaged aromatic rice is regularly exported abroad.
Such rice goes to the United Arab Emirates, Saudi Arabia, Australia, Brunei, Bhutan, Canada, Switzerland, the UK, France, Germany, Finland, Greece, Hong Kong, Ireland, Italy, Jordan, Japan, Lebanon, the Maldives, Nepal, New Zealand, Myanmar, Mauritius, Malaysia, Kuwait, Liberia and South Africa.
A good number of private companies, including Ispahani, Square and Pran, are exporting packaged aromatic rice to more than 135 countries.
Bangladeshi Chinigura, Kalijeera, Kataribhog, Basmati (locally known as Banglamoti) and Nenia are in great demand in the overseas market.
The export market of aromatic rice is still very limited. It is only exported through special approval by commerce ministry, an official concerned said.
Bangladesh has the potential to take a good stake in the world rice market if the government declares cash incentive, exporters concerned said.
Agriculture extension department under agriculture ministry issues phytosanitary certificates for exporting rice and other agricultural crops.
The exporters need such certificates to ship their consignments of fragrant rice.