The government as well as the private sector should take time-befitting measures to align artificial intelligence (AI) in manufacturing and service delivery to cope with the fourth industrial revolution (4IR).
Simultaneously, future workforce should be skilled and educated with digital competencies because the 4IR-led technological advancement may cut menial jobs aplenty.
The observations were made during a webinar styled 'The economic, social and political impacts of artificial intelligence' hosed by the Institute of Chartered Accountants of Bangladesh (ICAB) on Saturday.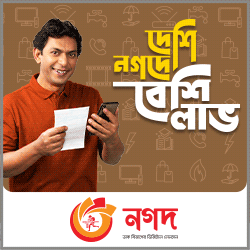 Presided over by former ICAB president Kamrul Abedin, ICT division senior secretary NM Zeaul Alam addressed the programme as the chief guest.
Bangladesh Hi-tech Park Authority managing director Bikarna Kumar Ghosh, policy adviser to a2i programme Anir Chowdhury and ICAB CEO Shubhashish Bose, among others, also spoke.
ICAB member Akhter Matin Chaudhury presented a keynote paper at the event where ICAB president Mahmudul Hasan Khusru delivered an address of welcome.
The keynoter says developed countries use AI in all aspects of life like finance and banking, entertainment, health, agriculture, manufacturing, mining, transport, legal system and armed forces.
Quantum computing-based IT solutions may soon shape the new world order where major manufacturing works would be done without the touch of human beings.
Such progression might take away a lot of low-skill jobs around the world, even in Bangladesh's large manufacturing units like garment industry, he observed.
Under the circumstances, the ICAB member suggested that the authorities concerned act fast to implement the National Strategy for Artificial Intelligence (AI) 2019-2024 to generate skilled workforce in the field.
Addressing the event, a2i adviser Mr Chowdhury says AI is not future anymore, it is present now.
Quantum computing-based AI solutions would significantly reduce cost of business and requirement of manpower in business operation, he said.
"Our thought process and activities have already been governed while using internet, passing time on social media and doing internet searches."
Referring to state initiatives regarding the use of AI, Mr Chowdhury says the government is currently working to integrate AI into seven sectors.
The areas are public service delivery, manufacturing and intelligent design, agriculture, traffic management, education and skill development, finance and trading, and health.
Referring to a PricewaterhouseCoopers report, he says, global GDP may increase by 14 per cent by 2030 with the right use of AI-based solutions.
As AI is one of the key 4IR components, Bangladesh will be required to actively participate in the global trend through creating skilled workforce in the areas of new technology.
However, Mr Chowdhury suggested that data scientists and AI developers carefully set the bias in AI algorithm to avoid any unwanted error in AI-based operations.
Meanwhile, Mr Ghosh says Bangladesh has eight hi-tech parks in operation where companies have been working on areas like IoT (internet of things), robotics, data analytics, microchip development and IETS.
Eight more parks will soon be ready for IT investors, he said, adding: "In the next couple of years, there will be IT training institutes in all districts."
ICT division has so far provided more than 400,000 training to the youth on different IT-related issues, the official mentioned.