Animal feed prices escalate in Bangladesh market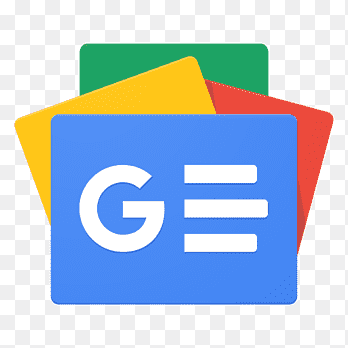 For all latest news, follow The Financial Express Google News channel.
Animal feed has inflated in weeks locally amid a jump in corn and soya meal cost globally, thus marking a substantial surge in cattle, poultry and fish prices.
Beef, mutton, chicken, egg and cultured fish have risen in price by 10-15 per cent in the past two months.
Many farmers thus stopped production amid rising costs of feed and other inputs, according to market sources.
Feed producers say export restraints by countries like Argentina have made the situation critical.
But Bangladesh's permit to export soya meal by local refiners has made the situation worst.
Poultry, cattle and fish feed prices rose by Tk 3.0-4.0 a kg (6.0-8.0 percent) while inputs witnessed a 25-30-percent hike in one year, compounding woes of both consumers and farmers.
Broiler feed price has increased to Tk 54-55 a kg, cattle to Tk 43-45, fish floating to Tk 60-62, fish super-floating to Tk 70-100 in weeks, making farming costlier further.
Abdul Kader Biplab, a broiler farmer at Keraniganj, says feed dealers are charging Tk 3.0-4.0 a kg higher now than a month back.
"The price of day-old-chick is now Tk 50-54. Production cost is minimum Tk 140 excluding my self-service when the wholesale price is maximum Tk 143-145 a kg."
Farming will not sustain with this tiny outcome, according to Mr Biplab.
Rashed Reza, a dairy farmer at Ullahpara in Sirajganj, says milk production cost is minimum Tk 55 a litre when the highest offer in the village market is Tk 50 after a recent hike.
Rangpur-based Dairy and Poultry Farmers Association president Asiful Islam says many stop farming amid rising costs of all kinds of input, especially feed.
Local dealers and sub-dealers are also overcharging than the company-fixed rates, he adds.
Mr Islam suggests that the government reduce feed prices immediately to prevent supply shortages in the coming weeks.
Dr Debangshu Bikash Bhowmik, managing director of Agata Feed Mills Ltd, says prices of raw materials have increased by 56 per cent in the past one year.
It is showing a further hike when local feed makers have raised prices by 26 per cent, he tells the FE.
Dr Bhowmik says Argentina's limits on corn and soya exports have made the global market volatile further.
Local corn price has increased to Tk 34-35 a kg this March against last year's Tk 24-25.
Soya meal price also witnessed a tectonic rise to Tk 63-66 a kg against last year's Tk 40-45.
"The government should act promptly to impose a ban on soya meal exports by local oil refiners following such supply volatility in the world," Dr Bhowmik suggests.
Raqibur Rahman, managing director of Nahar Feed, says, "As per our sources in northern and southern districts, maize prices might be over Tk 30 a kg during the peak April-May harvest period."
Despite a notable rise in local corn production of 4.5 million tonnes, he says local millers still need above 2.0-million tonnes of corn from global sources amid rising feed demand.
Mr Rahman says soya meal and rapeseed demand have also soared to 2.5-2.6 million tonnes.
Advance income tax on imports of corn, soya and other necessary inputs should also be removed for an interim period following a volatile global input market.
The annual demand for animal feed here is around 6.4-million tonnes-poultry 60 per cent, fish 25 per cent and cattle feed 15 per cent, according to Feed Industries Association of Bangladesh.
Local feed millers now produce almost 99 per cent of the total demand, disclosed the association.
The feed industry has grown annually by more than 15 percent in the last one decade.