Apparel sector leaders placed a number of demands, including continuation of the existing rate of source tax and corporate tax, to help sustain competitiveness in global markets, as the next budget draws near.
They said they need special policy support to survive amid the Covid-19 pandemic.
Bangladesh Knitwear Manufacturers and Exporters Association (BKMEA) in its budget proposals demanded 10 per cent cash incentive against using local raw materials and 4.0 per on imported ones for the next two years.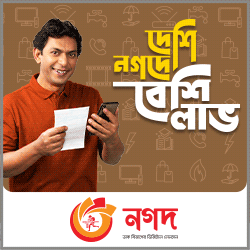 "We need special policy support to survive in the global market amid the ongoing Covid-19 pandemic," Mohammad Hatem senior vice president of BKMEA said.
The current knitwear subsector has flourished due to the policy support it received from the government, he said adding the backward linkage primary textile industry has helped the knitting sector become self-dependent.
The global demand is expected to decline by 40 per cent resulting in the price fall of products, he said adding it would be difficult to sustain.
There is no alternative to incentivise the sector to survive, he said demanding 10 per cent and 4.0 per cent cash incentive on using local and imported raw materials respectively.
Due to the ongoing corona virus outbreak, many factories would close down, Mr Hatem said proposing that the government should provide a guideline for exit in the upcoming budget.
He also demanded a special allocation in this regard.
The BKMEA demanded continuation of the existing 0.25 per cent source tax for the next year and withdrawal of 5.0 tax on cash incentive.
Bangladesh Garment Manufacturers and Exporters Association (BGMEA), however, demanded the continuation of existing 0.25 per cent source tax and 10 per cent and 12 per cent (green factories) corporate tax for the next five years.
The rising cost of doing business has eaten up the competitiveness of local RMG industry while the sector is under tremendous pressure due to a price fall in global markets including the European Union, it said.
Besides, Bangladesh witnessed 6.21 per cent negative growth in July-December of the current fiscal year while its competitors Vietnam and Pakistan grew by 5.85 and 5.25 per cent respectively during the same period.
It has been difficult for the industry to sustain its competitiveness in global markets and survive due to the rising cost of doing business in the country, BGMEA claimed.
To help the sector regain positive export growth and sustain its competitiveness, the BGMEA made 12-point budgetary demand.
Echoing BKMEA demands for a withdrawal of 5.0 per cent tax on cash incentive, the BGMEA said the government provides the support to be competitive in global markets.
Its other demands include duty-free import of the industrial racking system (IRS), industrial thermostat dehumidifier and other safety equipment.
Regarding the IRS, the trade body expects to get more work orders from global buyers if they can set up international standard compliant factories and bonded ware house facility.
A modern IRS helps to store huge quantity of products at a short space and to find them out easily in a bonded ware house, it explained.