Boosting trade after graduation
Bangladesh agog to sign FTA with ASEAN
Talks soon, tariff gap may become concern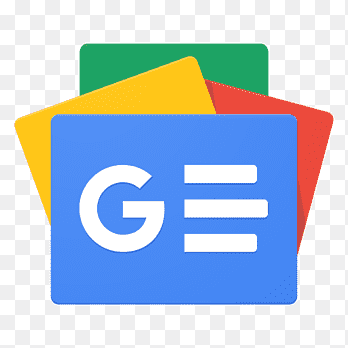 For all latest news, follow The Financial Express Google News channel.
Bangladesh now works vigorously to sign free-trade agreement (FTA) with ASEAN before LDC graduation to make up for loss of preferential trading facility following exit from the poor-country club.
Dhaka's attention is drawn to the Southeast Asian bloc of newly industrialised countries-close to home-by vast trade potential of its member-countries, officials say.
The Bangladesh ambassador to Indonesia will soon have a meeting with the ASEAN secretariat to brief about the importance and the perspective of signing FTA between Bangladesh and the coalition, sources say.
The ministry of commerce also plans to send a special representative to Indonesia to assist the envoy in the discussion at the ASEAN (Association of Southeast Asian Nations) headquarters in Jakarta.
At the consultation officials will inform that Bangladesh holds out good prospects for ASEAN investment by virtue of a huge South Asian market. Bangladesh exports will get duty-free quota-free (DFQF) market access till 2029, even after graduation, in various developed nations.
The ASEAN members can take it as an opportunity, and by investing in Bangladesh, they also can export goods to other nations with DFQF facility.
Also, the meeting will be told that Bangladesh-ASEAN trade volume may multiply if a joint feasibility study is conducted to evaluate the static and dynamic effects of FTA.
According to 2020 data, Bangladesh imports goods worth nearly US$7.0 billion from 10 ASEAN states - Brunei, Cambodia, Indonesia, Laos, Malaysia, Myanmar, the Philippines, Singapore, Thailand, and Vietnam.
On the other hand, Bangladesh's exports to the Association of Southeast Asian Nations are still very paltry, less than $1.0 billion per annum.
The ASEAN officials will be told that Bangladesh is a prospective market with a 40-million-strong middle class having purchasing power.
Also Bangladesh is currently establishing 100 economic zones where Japan, India, South Korea and China have already established their own economic zones.
Moreover, it has further liberalised its investment policy which holds out good prospect in the field of investment.
"The ASEAN as a bloc or its members may take the liberalised investment facility, the meeting will be told. Also, Bangladesh can be a gateway to South Asian economy, especially to India, a country of 1,400 million people," says one official about the points of negotiations.
Through bilateral cooperation the two sides can harness the maximum potential in the field of trade and economic cooperation, the ASEAN headquarters will be apprised.
However, trade officials think that Bangladesh signing FTA with ASEAN will be an uphill task due to high tariff gap between Dhaka and the members of the regional bloc.
They say Bangladesh's average tariff is 14.8 per cent, which has to be lowered to an average of 1.0 per cent to 2.0 per cent if it wishes to enter into free-trade pact with the ASEAN.
A senior commerce ministry official told the FE that high tariff is seen as a big barrier for Bangladesh to clinch any preferential deal.
"Lowering import tariff to some extent would not be a major task for Bangladesh in the coming years as the government is now attaching more importance to direct tax collection," he said.
The government has now taken steps for revenue reform to lower it gradually, he added.
Economists stress widening country's export basket with diverse products from other potential sectors apart from the readymade garment industry to sustain in post-graduation competitive trade and reap due benefit from free-trade pacts.