Bangladesh's fisheries export, which mainly depends on shrimp industry, started witnessing a steady decline from the financial year 2013-14 with drastic fall in shipment which persisted until the FY'21.
Though exports showed a 24 per cent revival in the just ended financial year (FY'22) than that of the FY'21, problems still exist that casts shadow over the future potential.
Bangladesh's export declined to $328 million in the financial year 2020-21 from $530 million in the FY2013-14.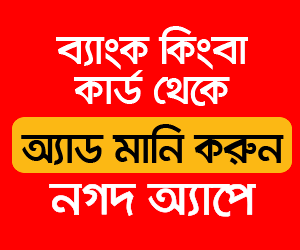 "Problem might exist but it could be solved as both production and shipment of shrimp could be increased more than three fold in Bangladesh through adopting modern climate-smart farming methods," Global Seafood Alliance (GSA) President Dr George Chamberlain told the FE in an interview last month.
Dr Chamberlain, who is also president of the Center for Responsible Seafood (TCRS), visited Bangladesh on July 21-25 to interact with local shrimp and seafood industries and farms as well as to participate in different seminars and symposiums and to meet government officials and researchers.
GSA in collaboration with the Bangladesh Shrimp and Fish Foundation (BSFF) has been providing initial helps to the Department of Fisheries (DoF) to implement the "Sustainable Coastal and Marine Fisheries Project (SCMFP) that aims to attract investments and export promotions.
During the interview, the GSA president said many countries earlier witnessed fall in shrimp production for different reasons, especially disease outbreaks.
Taiwan witnessed such a fall in 1980s, China in 1990s due to white spot syndrome virus and most of Asian countries experienced severe declines due to bacterial disease known as 'early mortality syndrome' between 2011 and 2013.
"The good news is that there is no such crisis in Bangladesh over such diseases", he said.
Chamberlain pointed out that despite there being no such crisis, production declined in Bangladesh when at the same time it rapidly increased in India and Ecuador.
He said the reason for Bangladesh's production decline could be attributed to its inherent production inefficiency.
The major challenge here is that the sector consists of thousands of very small scale traditional farmers who could supply only a few kgs per day, while processors require tonnes.
This creates many stages of middlemen to aggregate the product.
Presence of many middlemen raises costs as well as delays transit time and compromises quality, he said.
Other challenges exist in fragmentation, lack of quality brood, quality PL, quality feed and modern cold chain management from farm level to factory.
The fundamental requirement in the sector is to organise small holder farms into cooperative like clusters to achieve economies of scale, enable transfer to technology and training, and begin transforming the value chain, he said.
He added clusters will have their own trade centers from where processors could source their required amount at a time.
And production by such small holder farmers could gain access to premier international markets by enrolling the clusters into Aquaculture Improver Programs which lead them to eventual certification to international sustainability guidelines, said Mr Chamberlain.
He added production could be raised to nearly 1000 kgs or 1.0 tonne per hectare from below 300 kgs now by adopting such sustainable farming.
He said the 1000 kg per hectare would be a reasonable and sustainable target following the changing climatic condition.
To attain the goal, infrastructure of the sector should start to develop in a steady comprehensive way, he observed.
He put strong emphasis on use of specific pathogen free or SPF broodstock of black tiger shrimp for a sustainable farming instead of only wild stocks.
He informed the FE that two hatcheries have started operation in Bangladesh to market post larvae from SPF broodstocks: MK Hatchery in Cox's Bazaar and Pronti Group.
He said wild spawners have a high likelihood of being infected with diseases and yield survival rates of 25 per cent in ponds while SPF post larvae are expected to yield 60-70 per cent survival in ponds.
Growth rate of SPF is also 25 per cent faster than that of wild spawners due to selective breeding, he said.
For SPF broodstocks, marine worms called polychaetes are a key part of the diet, which helps stimulate maturation and spawning.
These polychaetes have been being imported from Thailand and are being reproduced sustainably in Bangladesh now. SPF could also expand a backward linkage of feed, he said.
Asked on recent enthusiasm on vannamei farming, he said it could be another important alternative but the bulk of Bangladesh shrimp ponds are traditional units which would be most appropriate for low density culture of black tiger shrimp.
At low density, black tiger shrimp grows very fast to large sizes which command high prices.
"Definitely vannamei production performance is outstanding especially with regard to high density production methods, but this requires much greater investment in infrastructure such as pumping, aeration, plastic liners, and autofeeders. Also, market price of the vannamei in a highly competitive market is very lower", he said.
He said scores of farms in India and Vietnam have been switching again to black tiger from vannamei.
Bangladesh should conduct market research before going to vannamei on a large scale, he added.
The GSA president said apart from shrimp, Bangladesh has great potential as well as investment opportunity in seabass, mud-crab, seaweed and so on.
Aqua input and live food productions could also attract good investment, he said.
Asked on investment and marketing, Chamberlain said GSA collaboration could help Bangladeshi businesses explore global market.
He added GSA is developing linkage between Bangladeshi private sector and global buyers.
Bangladesh participated in the Seafood Expo Global at Barcelona in Spain and Sea Food Expo North America at Boston in USA this year.
He said buyers in Europe, North America, Japan are ready to source black tiger from Bangladesh.
Bangladeshi seafood sector also should have such preparedness to deliver their required products in their required time, he added.