Commerce Minister Tipu Munshi on Monday assured the Medical and Personal Protective Equipment (MPPE) industry of providing the government's all-out support on priority basis to facilitate export diversification and deeper industrialization.
The Ministry of Commerce (MoC) will take necessary steps to ensure enabling policies and regulations for the sector, he told a webinar titled "Exploring Growth Opportunities: Production and Export of Medical and Personal Protective Equipment".
Business Initiative Leading Development (BUILD) organised the event to share study findings and gather ideas and insights from the stakeholders concerned.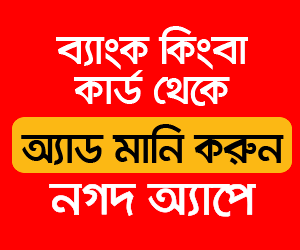 Speaking as the chief guest, the minister said that while the COVID-19 posed a major challenge to the development dynamics of Bangladesh, the country has weathered the challenges and is now set to resume its accelerated growth path towards its transition to a developed economy.
The country needed to develop the MPPE industry in a strategic manner by setting targets, extending right kinds of incentives, ensuring public-private cooperation and following up closely on the progress and constraints, said Tapan Kanti Ghosh, secretary of the MoC.
Mentioning that export diversification is a major challenge for the economy, BUILD chairperson Abul Kasem Khan said the best strategy would be building our own strength.
He stressed the need for focusing on five key areas - right products, proper incentives, appropriate policies, knowledge and skills, as well as proper technology and logistic systems.
Nuzhat Anwar, acting country manager of the International Finance Corporation (IFC) for Bangladesh, Bhutan and Nepal, said that businesses need to find innovative and sustainable ways to boost their production and export revenue to recover from the impacts of COVID-19.
"IFC is providing necessary support to bridge knowledge gaps in the MPPE sector in order to enhance private sector growth and support economic recovery," she said.
Faruque Hasan, president of Bangladesh Garment Manufacturers and Exporters Association (BGMEA), said that strengthening collaboration with the regulatory bodies, technical know-how and robust backward linkage industries are important.
He stressed the need for attracting foreign direct investment (FDI) in these areas.
In his keynote presentation on market assessment for MPPE, Shubham Gupta, Partner of Deloitte, highlighted that the private sector should lead building the capabilities and market development through concentrating on knowledge management of technical and testing issues, market intelligence and global outreach to collaborate with the leading brands.
Deloitte identified 12 MPPE products that bear high potential for development.
The products are: Isolation gown, coverall suit, mask (including surgical kn95 and n95), shoe cover and head cover, gloves, protective spectacle, face shields, hand sanitiser, bed linen, towel, melt-blown fabric and nursing pad.
Another keynote presentation on policy and regulatory environment was made by Ferdaus Ara Begum, CEO of BUILD.
She noted that Bangladesh is already making progress in the MPPE sector especially in 12 products, including eight WHO-listed ones.
She said the readymade garment sector was the first to focus on the MPPE segment, with dwindling demand for staple products at the early stages of the pandemic.
Ms Ara said that renowned pharma companies were investing in OTC or non-medicinal products, expecting high demand for export.
"The MPPE products are highly regulated with stringent quality requirements and require strong technical know-how, which has emerged as a key challenge," she added.
The panel discussion was conducted by Asif Ibrahim, chairman of Chittagong Stock Exchange (CSE).
He recognised the importance of public-private collaboration for promoting the MPPE industry.
A. H. M. Ahsan, vice chairman of the Export Promotion Bureau (EPB), mentioned that Bangladesh had 25 per cent export growth during July-November, 2021 over the same period of last year.
In a brief study of its own, he informed the webinar that the EPB found it difficult to identify and segregate MPPEs due to multiple uses of the products.
He also pointed out that overdependence on China for sourcing MPPE raw materials is a challenge.
Major General Md. Mahbubur Rahman, director general of the Directorate General of Drug Administration (DGDA), said that although the local pharmaceutical industry meets 98 per cent of the country's demand and exports to 57 countries, the country imports more than 95 per cent of the medical devices.
Shamim Ahmed, president of Bangladesh Plastic Goods Manufacturers & Exporters Association (BPGMEA), said that the plastic industry has been playing a key role in supplying essential equipment along the course of the pandemic.
Dr. Mohidus Samad Khan, Associate Professor of Bangladesh University of Engineering and Technology (BUET), emphasised on the importance of choosing whether the country should go for low-hanging fruits or innovation.
Export of innovative products would require close compliance with international standards, he added.
The meeting was also attended by Hosna Ferdous Sumi, private sector specialist at the World Bank, Mashfique Ibne Akbar, private sector development adviser at the Foreign, Commonwealth & Development Office (FCDO) and high-ups from both public and private sectors.